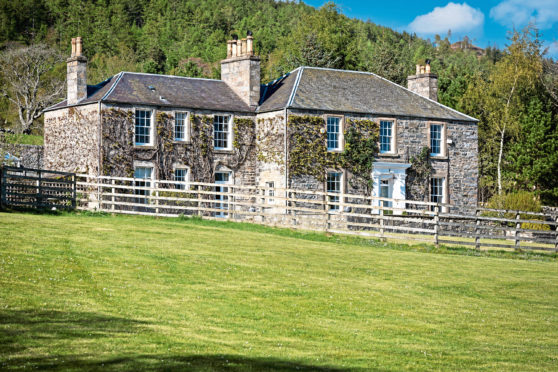 At times, the pace of life becomes relentlessly hectic and something special is required in order to restore inner equilibrium.
My daughter and I had just been impacted by family bereavement and were feeling a bit worn out. So, we were delighted to be invited to step back in time and enjoy two days of fine dining and sublime comfort at the Old Manse of Blair in rural Perthshire.
On arrival at the boutique hotel, near Blair Atholl, we were arrested by the sight of a stately, ivy-clad house, surrounded by grand, old trees.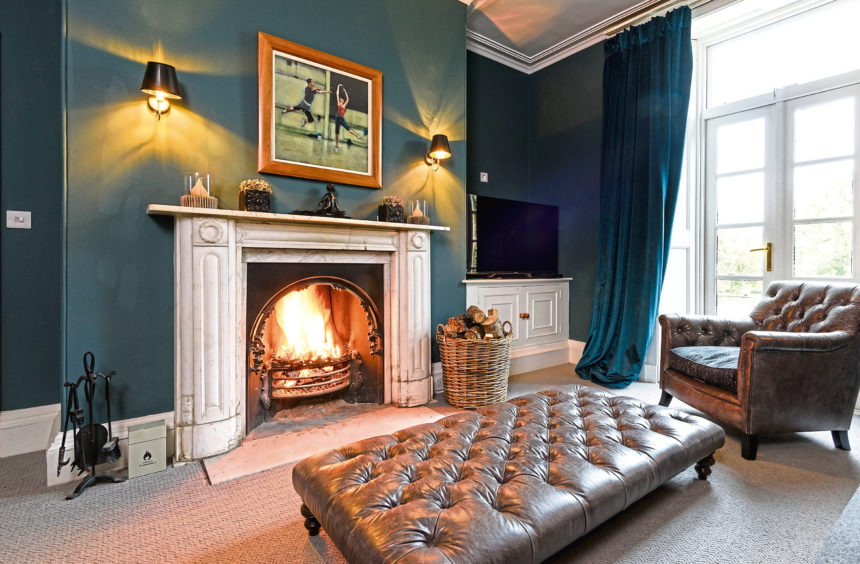 Horses grazed in paddocks adjoining the property's front lawn, completing a picture of rural bliss. Inside, we were allocated a suite with its own sitting room and were delighted to see a log fire burning in the grate.
When it comes to the effectiveness of a boutique hotel in terms of stress busting, chic interiors and delicious food are not enough by themselves. A dynamic host with an engaging manner is also key.
We were treated to a warm welcome from owner Anne MacDonald, who comes from Barra in the Outer Hebrides.
Until recently, the Old Manse of Blair was being run as an exclusive-hire venue. Now it is open to guests who want to stay or to eat in the Orangery Restaurant. Whilst speaking with Anne, we began to relax and feel at home.
Head chef, Jonathan Greer, formerly of The Gleneagles Hotel and Ballathie House, oversees food preparation. He invited us into the kitchen for a special dining experience.
So, we turned up at 7pm not quite knowing what to expect. Soon we were sipping our gin and tonics and chatting with Jonathan about food as he buzzed around his homely, pristine work space. From time to time we each donned an apron in order to execute a few culinary tasks. We learned how to shuck scallops and then fried them in butter and oil. We even poached some eggs to go with the shellfish and some lightly poached Finnan haddock.
We really ventured into new and fascinating territory when it was time to assemble the dish. As a chef who is abreast of trends and always striving to extend his repertoire, Jonathan has some special ingredients in his armoury. Using fine tweezers, we dressed the plate with fresh herbs and sprinkled on some powdered dulce. After a delicious starter, it was time for the main course which was pretty much cooked for us.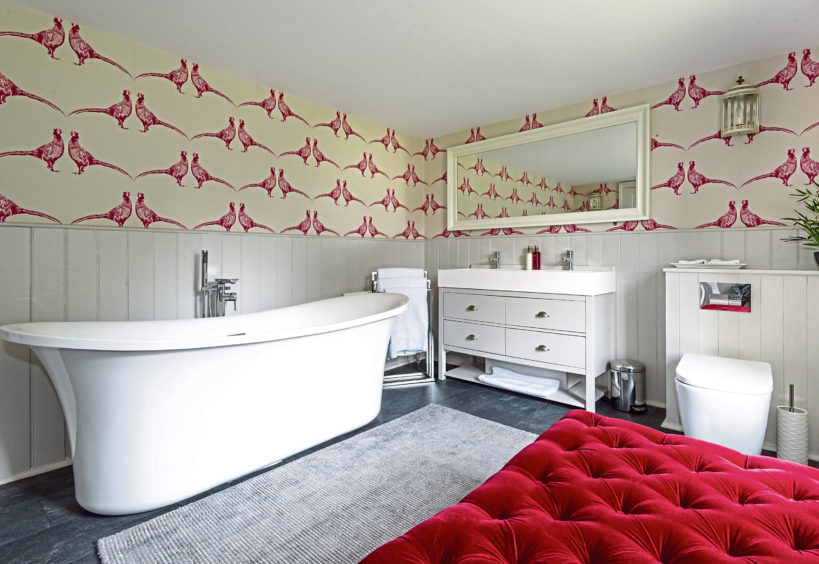 There was red cabbage and sweet potato to accompany adroitly-fried duck breast. The duck was crispy on top and tender and pink within. My daughter Tasha assembled dessert, adding berries and meringue to panna cotta and making it all look beautiful, with a bit of guidance from the expert.
After a tranquil night's sleep, we managed to consume a sumptuous continental breakfast before wandering off into the grounds of Blair Atholl Estate. Forty minutes meandering along a tree-lined route took us to Blair Atholl Castle. The earliest part of this fortification dates back to the 13th Century. It is a grand, turreted building with a facade which is part bare stone and part whitewashed. It also has crow step gables and is steeped in the sort of dramatic tales that typify Scotland's tumultuous history.
Here, during the Jacobite Rebellion of 1745, sibling rivalry reached fever pitch. Lord George Murray, a Jacobite supporter and brother to staunch Hanoverian James Murray, 2nd Duke of Atholl, was involved in an attempted siege on his ancestral home. In the end, the rebels gave up their efforts to occupy the castle and edged north towards Culloden, the site of their eventual doom and the place when their cause was lost in that infamous battle on April 16 1746.
Back at the Old Manse of Blair, Anne brought us tea and shortbread and shared a little bit of the history of our lovely retreat. The house was built in 1828 and extended in 1842. It has been home to several ministers in its time. Renowned Gaelic scholar Reverend James MacLean once lived in the manse. No doubt he would be delighted to know that his former residence is under the custodianship of a native Gael.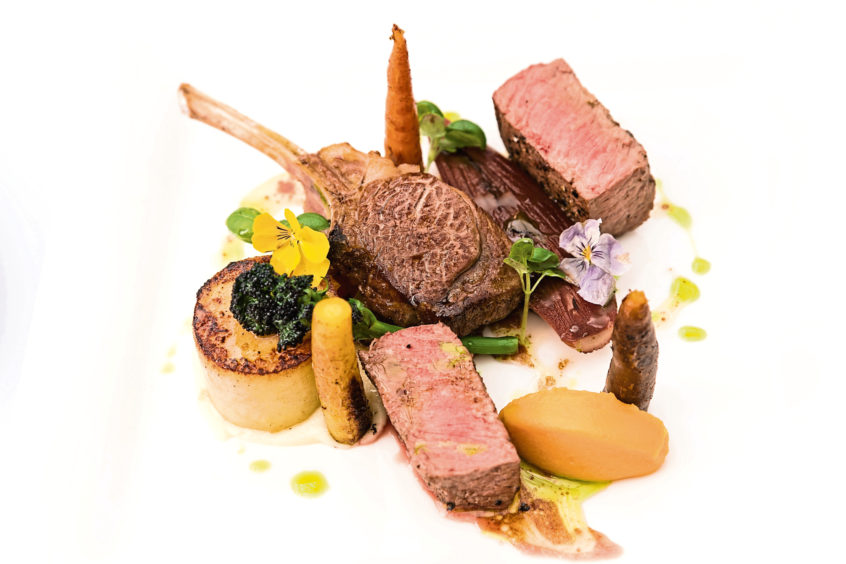 That evening, we sampled the five-course tasting menu which started with an amuse bouche of white onion and Scruffy Dog Cider.
Our tastebuds duly enlivened, we went on to enjoy a sublime dish of home-smoked salmon served with crab, a blini, guacamole ice cream and a garnish of beetroot and mayo of wasabi and lemon oil. Slow-cooked beef with sumptuous market vegetables and fried gnocchi was next. Then we finished with a chocolate and orange fondant with homemade marmalade sauce.
The food at the Old Manse of Blair looks beautiful and tastes exquisite. By the time we left, we felt nourished and restored. In fact, we intend to make a return visit at the earliest opportunity.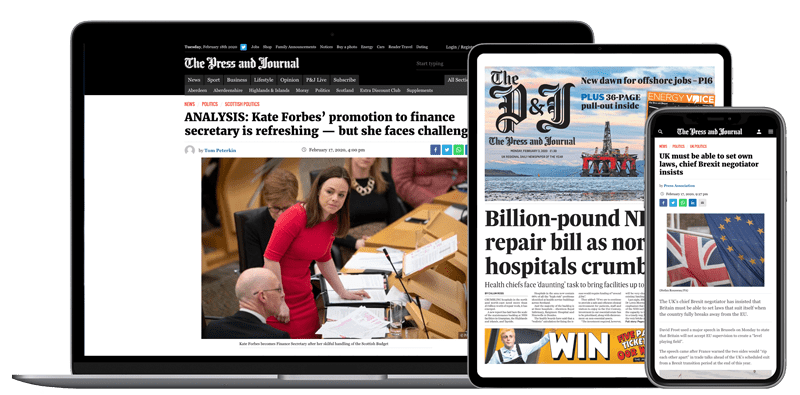 Help support quality local journalism … become a digital subscriber to The Press and Journal
For as little as £5.99 a month you can access all of our content, including Premium articles.
Subscribe