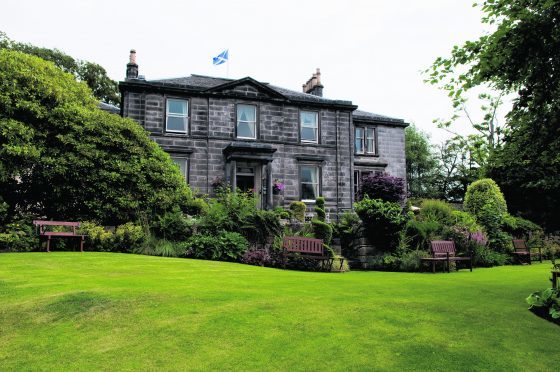 David Dalziel found there's a lot more to Dunfermline than he first thought after a weekend of luxury and fine dining in Fife
I have to begin this article with a confession: I had never thought of Dunfermline as a tourist destination. Both of my previous visits had been to East End Park for football, and they were fleeting affairs, so when I was offered the chance to spend a weekend in Scotland's ancient capital, I was intrigued to find out what the town had to offer.
Our destination was Garvock House Hotel, a grand Georgian home transformed into a beautiful four-star family-run hotel.
The hotel sits in two acres of gardens and grounds in a quiet corner, a short walk from the centre of Dunfermline.
On check-in, my wife and I were delighted to learn we would be spending the weekend in the honeymoon suite (something I don't think we even did on our honeymoon), and what a suite is was. Almost large enough to accommodate the entire ground floor of our home in Aberdeen, the suite was the height of luxury, boasting a huge bathroom, separate dressing area and a sumptuous king-size bed. We could get used to that.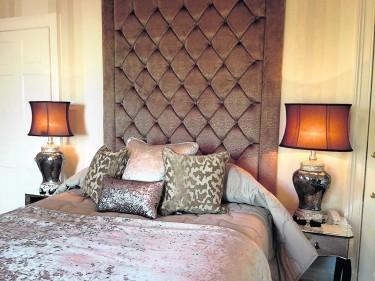 As we had arrived late in the afternoon, we decided to have a quick change and head down for dinner.
The hotel prides itself on serving local Scottish produce in an imaginative way, so I was keen to sample this for myself.
And, boy, what a mouthwatering selection I had to choose from. It genuinely took me about half an hour to decide on my starter and main course, such was the volume of eye-catching dishes.
I finally plumped for the warm salad of venison, black pudding and wild mushroom with honey mustard dressing. This was sensational. The venison was tender and full of flavour, while the black pudding was rich and crumbly, all complemented by the sweet dressing. I couldn't have asked for better.
My vegetarian wife was pleased to have a choice of starters, and she devoured her soft poached duck egg, toasted brioche and sauteed wild
mushrooms and shaved black truffle, the final ingredient being a particular treat.
What a start to the meal.
I couldn't wait for my main course, which was pan roast monkfish wrapped in pancetta, crispy cod cheeks, coriander gnocchi and butternut and chilli veloute. As I mentioned previously, they have an imaginative team in the Garvock kitchen.
This dish was absolutely wonderful. The meaty monkfish was cooked beautifully with a variety of lovely flavours. It worked superbly well.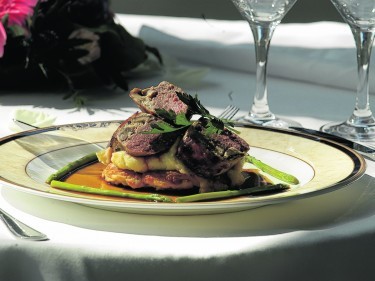 My wife was equally pleased with her butternut squash and goat's cheese risotto with rocket and parmesan salad – although, not a fan of goat's cheese, she asked for it to be replaced with any other cheese, and this was no trouble to the staff whatsoever as every dish is freshly made to order.
We retired to our room, faces beaming from the fare we had just been served, and I commented to a member of staff that I had enjoyed every single mouthful.
After a long sleep in our big bed, we missed breakfast – which stops serving at 9.30am – so we spent a lazy morning in our suite before walking into town to visit the de Brus brewery, Dunfermline's only independently owned brewery and bar.
There, we met owner David Austin, a man with a fascinating back story which includes a 10-year stint as head sommelier at Gleneagles and a Dragons' Den appearance. He came up with the idea of brewing his own beer a few years ago and set up de Brus in 2011, selling bottles of beer out of a cafe he owned in the town.
As demand for his product grew, David decided to open a bar to sell his beer from, and in 2013, The Bruery opened its doors. The Bruery is the only bar in Dunfermline which brews its own beer and cider, and it also does this on the premises.
After a tour of The Bruery, it was time to sample the produce, and David served up tasters from his full range – taking in the Nut Brown Ale, Blond Ale, Scottish Lager, Oatmeal Stout and Raspberry Cider, to name but a few.
I am a fan of the concept of local craft beers, but I must confess that I don't always like the flavour of them. The de Brus produce, however, pleasantly surprised me. Not only was there not one that I didn't enjoy, there were a few that I really quite liked. And even my wife, who is a fully paid-up member of the prosecco brigade, was quite taken by the cider and the lager.
The Bruery is also a foodie haven, so we stayed on to sample the food – along with a couple of beers just for good measure. I ordered the pork belly stuffed with black haggis on a bed of pearl barley while my wife took the pearl barley risotto with beetroot and wild mushroom. Both went down well with the Nut Brown Ale and the Scottish Lager, and we were fit to burst when we left.
Shortly after pouring ourselves out of The Bruery, we found ourselves at Dunfermline Abbey.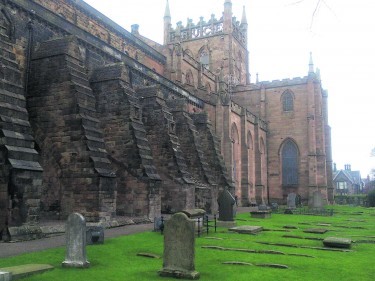 The impressive structure dates back to the 11th century and is a sight
to behold. The remains of Dunfermline Palace sit alongside the abbey and we spent an hour or so wandering around both, marvelling at the work that must have gone into building them.
After a look around the town centre, we ambled along past Carnegie Hall and back to the Garvock, excited about what the dinner menu would hold for us again that night.
Being a lover of seafood, I had to try the king prawn, coconut and chilli broth with egg noodles and homemade flat bread, while over the table, my wife chose a mixed melon dish.
My seafood broth was bursting with flavour and had a nice kick to it, courtesy of the chilli.
I couldn't see past the char-grilled fillet steak for a main course treat, and it came with all the usual trimmings and did its job perfectly. My wife's potato gnocchi with wild mushroom, white wine and tarragon sauce, drizzled with truffle oil, met with approval too, and we couldn't even begin to think about ordering a dessert.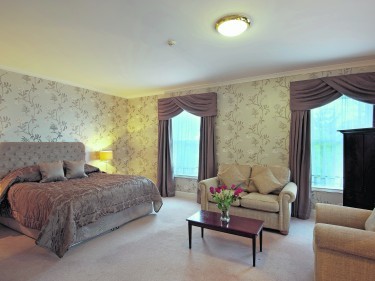 Instead, we chatted happily to our Portuguese waiter, Jose, who had been a character throughout both our meals. Hailing from the Algarve, he has spent most of his adult life living in Dunfermline working at the Garvock. He is also a big fan of Aberdeen author Stuart MacBride and has plenty stories of his own to tell. And this was a theme with the staff. They were all so friendly and attentive and made our stay so enjoyable.
After a lovely cooked breakfast the following morning, it was time to bid farewell to the Garvock. It had been a wonderful weekend full of fine dining, tasty drinks, interesting history and friendly faces.
And now I can say I know there is a lot more to Dunfermline that just its football team.
THE DETAILS
Garvock House Hotel has been run by the Fernandes family for the past 20 years. It has a superb standalone restaurant serving a la carte dining. Currently, there is a Sunday Night Treat offer running of a dinner, bed and breakfast stay on any Sunday night for two people for £118.
Garvock House Hotel, St. John's Drive, Dunfermline, KY12 7TU.
Call: 01383 621067. E-mail: sales@garvock.co.uk. Visit: www.garvock.co.uk
The Bruery is an independent brewery and restaurant in Canmore Street, Dunfermline, brewing a range of de Brus ales.
Call: 01383 747757. Visit: www.debrusbrewery.com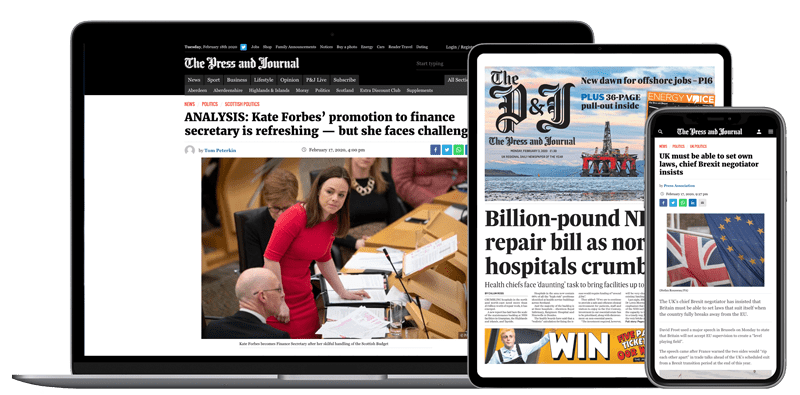 Help support quality local journalism … become a digital subscriber to The Press and Journal
For as little as £5.99 a month you can access all of our content, including Premium articles.
Subscribe