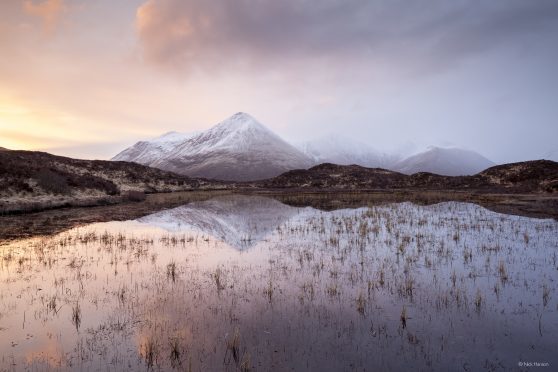 A Skye-based man has won a prestigious national photography award with his evocative shots of various Highland landscapes.
Nick Hanson has been announced as this year's winner of the Scottish Landscape Photographer of the Year Award.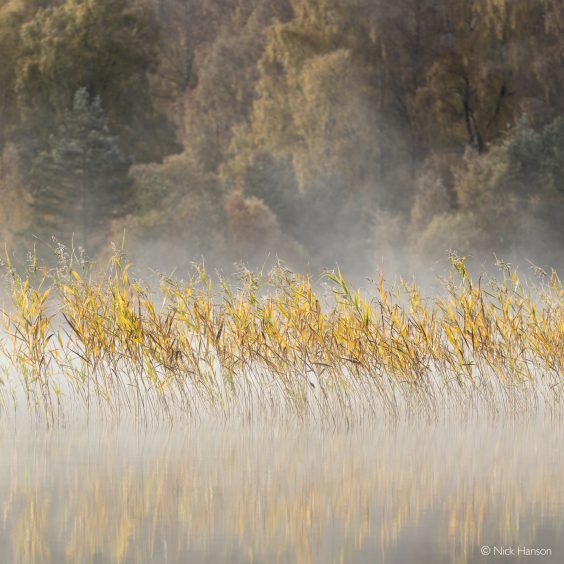 His images of the Cairngorms, Skye and Glen Affric were taken with a Canon digital camera and defeated thousands of other entries from competitors around the world.
The winning shots included a mist dancing around some golden grasses on a cold, autumn night by the side of Loch Pityoulish in the Cairngorms.
Another image captured the snow-capped peak of Glamaig mountain, reflected in a tranquil loch as the sun started to rise behind the red hills on Skye.
A third image shows a shot of birches and ferns rendered as a canvas of brilliant colour and subtle movements in the Caledonian Forest landscape of Glen Affric.
The Skye image, titled Glamaig Reflection, also received one of the 10 Wild Places Awards, sponsored by the John Muir Trust, which owns and manages Glamaig and surrounding land.
Mr Hanson said: "When I got the phone call informing me of my award, I was shaking in disbelief. I am extremely delighted to have been awarded overall winner this year, it is such a great achievement for me."
The competition is now in its third year and is the brainchild of Fife-based landscape photographer, Stuart Low. He founded it to inspire photographers of all levels to explore Scotland's diverse landscapes and promote the nation's heritage internationally.
In addition to the overall title, the competition consists of 11 other categories, including the likes of best landscape, seascape and urban image.
Winning entries will be published in a series of public exhibitions and in a special edition book to be published on March 10.
Mr Low, also the head judge of the competition, said: "The competition goes from strength to strength and this follows on from the incredible success of the first two years."