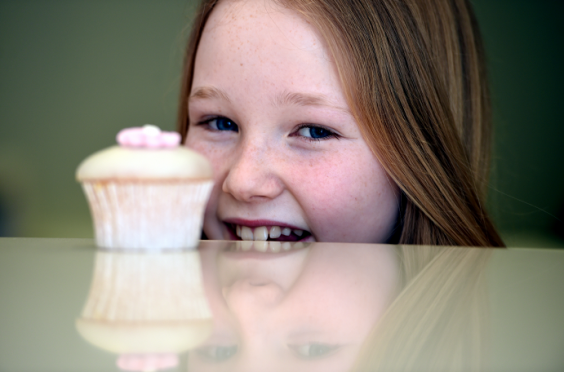 A determined Inverness youngster who wanted to raise £10,000 for research into a debilitating disease has smashed her target.
Melissa Robertson decided to start fundraising last year after her granny, Betty, was diagnosed with Motor Neurone Disease (MND).
So far she has packed bags at the supermarket, run a 5K and danced in the street.
And on Saturday, the 12-year-old took the plunge and swam a mile to bring in more cash for MND Scotland – taking her total so far to an impressive £10,513.14.
The Culloden Academy pupil's sister, Rachael, said: "Our granny was diagnosed with the disease in November 2015 and sadly died last June. Melissa has been committed to fundraising in her memory and to help raise awareness and money for research into the disease."
Melissa swam 80 lengths of the pool at Bannatyne's Health Club and Spa at Inshes Retail Park and made waves collecting a total of £893.14 on the day.
Her mum, Jacqueline, said: "Melissa first started fundraising last February by holding a coffee morning. Since then she has packed bags at Marks and Spencer twice, performed Highland dancing in the street with her friend and completed a 5k run among other things.
"At the swim on Saturday we brought along buckets and so many people put money in it was incredible and that was on top of all those who had sponsored her.
"The whole family is just delighted at the amount raised so far and we would like to say a bid thank you to everyone who has helped. The support has just been amazing."
Melissa's three sisters, Rebecca, Jessica and Rachael, as well as brother-in-law James, are all becoming dab hands at distributing sponsor sheets and now she has her sights set on roping the family dog, Brodie, into her fundraising efforts.
Mrs Robertson said: "Melissa is thinking about holding a dog show next. Brodie is a golden retriever and lots of her friends have dogs, so she wants to have a show with different categories such as the best-dressed and waggiest tail.
"But I think she will wait until the weather gets a bit better before organising it."
Anyone who would like to make a contribution can go to https://www.justgiving.com/fundraising/Melissa-Robertson1