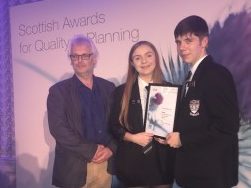 Pupils from a Moray secondary school have won a national planning award for their involvement in Moray's Local Development Plan.
The Scottish Awards for Quality in Planning celebrate achievements and this year, for the first time, included a category for Children and Young People, which highlights innovation where children and young people have made a positive impact on the planning of a place.
A group of Buckie High School pupils created a video that was shown during roadshows as part of the wide-reaching public consultation on the main planning issues facing Moray in the next 10 years that includes affordable housing provision.
Two S6 pupils, Kadie Smith and Jack Smith, attended the awards ceremony on Wednesday night, alongside Chairman of Moray Council's Planning and Regulatory Services Committee, David Bremner.
Jack spoke about what inspired them to make the video.
He said: "We didn't want to make a video that just highlighted the problems in Moray, we challenged ourselves to try come up with solutions that we thought could resolve the issues and better the place we live in.
"It's an amazing feeling to know that our project can influence the council's decisions for the future of Moray. We are all thrilled to have won this award and would like to thank everyone involved for providing us with this exciting opportunity."
David Bremner was proud of what the pupils had achieved at the Quality in Planning awards.
He said: "I was thrilled to join Kadie and Jack at the ceremony and celebrate their inspiring project to address the planning issues they and their peers are likely to face.
"We're working hard to ensure we retain young people in Moray so their insight is invaluable in helping us design a Moray where they can live, train, work and enjoy living in."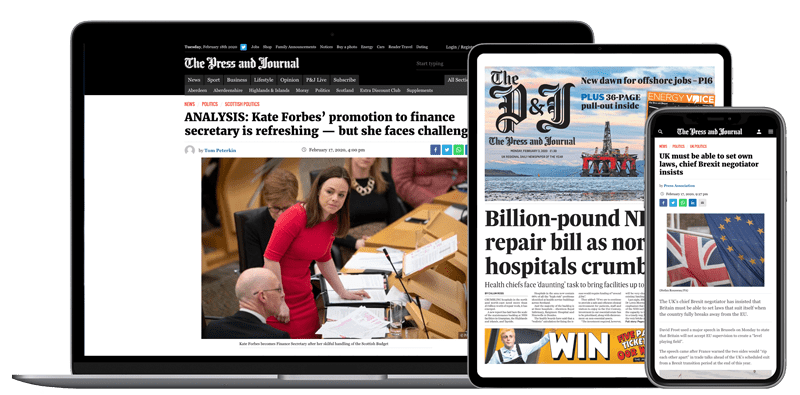 Help support quality local journalism … become a digital subscriber to The Press and Journal
For as little as £5.99 a month you can access all of our content, including Premium articles.
Subscribe