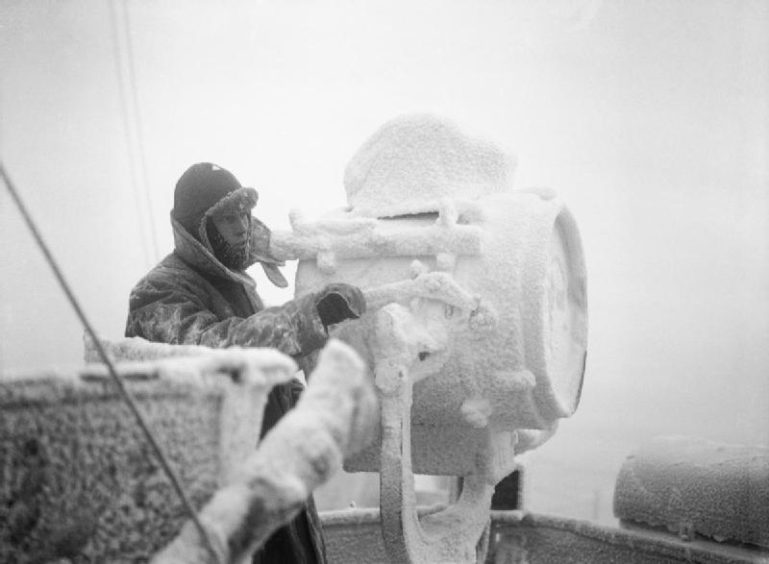 A planned commemoration to mark the 75th anniversary of the Second World War Russian Arctic convoys has been re-scheduled due to the COVID-19 pandemic.
However, a worldwide appeal to find convoy veterans or their families will continue ahead of the event being held later in the year.
More than 20 veterans, including one who lives in New Zealand, had confirmed they would take part in the event on May 16 at Loch Ewe in Wester Ross, a gathering point for many of the convoys and now the site of the Russian Arctic Convoy museum.
More than 200 families of the surviving and deceased heroes were also expected to attend, along with four Russian World War veterans and a number of dignitaries.
With the Covid-19 situation developing rapidly, event organisers have considered the expected peak of the virus, along with the Scottish Government's advice to cancel gatherings of more than 500 people, a number the anniversary commemoration is expected to exceed.
The health and well-being of those attending is also of paramount importance as the veterans are now in their 90s, and many family members are also aged over 70.
The event is now scheduled to take place on September 26 at the same location.
Event coordinator John Casson, co-chairman of the Russian Arctic Convoy Project, which runs an exhibition centre at Aultbea in Wester Ross, said: "We are extremely disappointed to postpone the 75th anniversary event after so much time and effort has gone into organising the commemoration in May.
"However, circumstances mean we have no alternative to re-arranging the event. We must put the health of our veterans, their families and friends at the forefront of our thinking and do everything we can to help protect them.
"In the meantime, we will continue to seek convoy veterans and their families, so we have an opportunity to thank them in person for their incredible wartime efforts at the re-scheduled event."
The convoys played a significant role in the conflict, providing four million tons of supplies and munitions to Russia between 1941 and 1945.
Sir Winston Churchill called the missions, which were carried out in freezing and dangerous conditions and amidst enemy attacks, the "worst journey in the world."
Veterans or their families wishing to attend the event should contact John Casson on johncasson@johncasson.com