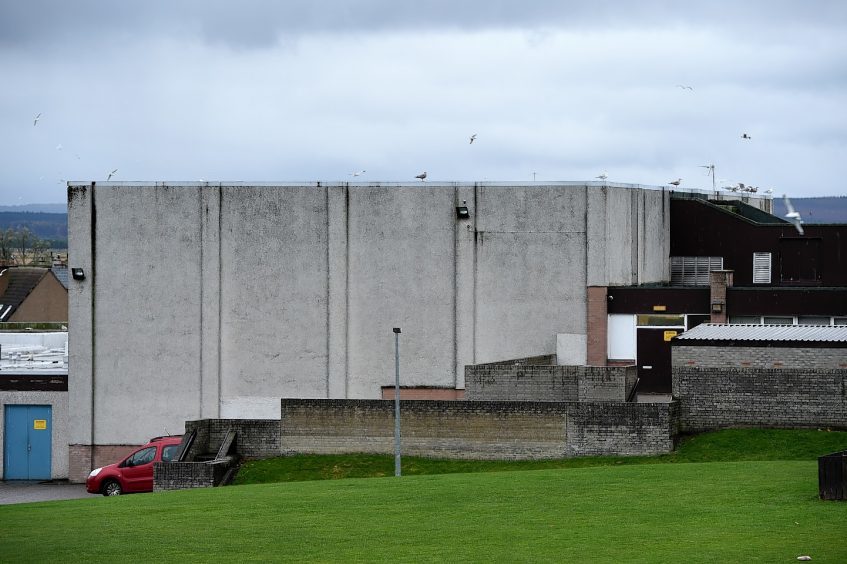 Moray education chiefs are proceeding with plans to build a new high school without a swimming pool or community centre, because of a funding wrangle with the Scottish Government.
Lossiemouth residents have been dismayed by the council's decision to forge ahead with developing the town's new secondary school without any of the amenities the current building has.
The town's swimming pool, which is split between locals and schoolchildren at the Coulardbank Road site, is the most popular in the region.
The £20million project to create a new school is to be jointly funded by the Scottish Futures Trust (SFT) and Moray Council.
But local education officers revealed last month that the cash-strapped authority can not afford to cover the costs of building a new pool.
And the additional space will only be created at the new building if the Scottish Futures Trust indicates that the government will foot the bill.
Frustrated members of the children and young people's services committee yesterday bemoaned the "plethora of unanswered questions" that continue to plague the project.
Head of lifelong learning, culture and sport, Graham Jarvis, said he had repeatedly requested guidance on how the scheme will be funded.
He said the council was forced to reluctantly proceed with plans to produce a cut-price replacement school because of time constraints on submitting designs.
Mr Jarvis added: "I have had discussions with the Scottish Futures Trust every other day about this, but haven't received any confirmation on the amount of funding they are willing to supply.
"As recently as Tuesday I have asked for guidance, but we simply don't know what they will pay towards the pool."
He said the council might have to investigate whether it was possible to demolish the existing school building while leaving the pool and community centre sections intact.
Moray Council convener Allan Wright said: "There is a great plethora of unanswered questions here.
"Even if the pool becomes part of the funding package we receive from SFT, having that on-site would increase the cost of maintaining and managing the school considerably."
Mr Wright demanded that members be presented with a report outlining those potential costs over the next 25 years.
Moray Council education bosses will meet representatives from the Scottish Futures Trust in Elgin next week in an attempt to thrash out an arrangement.