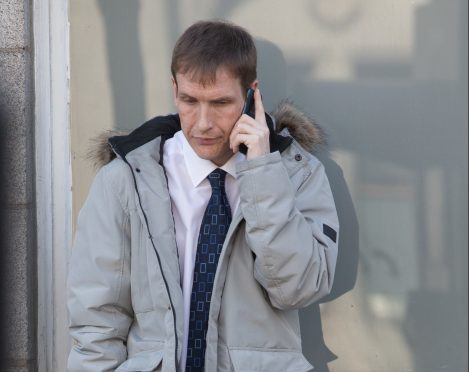 A former drug addict has been warned he faces jail after making off with a haul of jewellery and electronics worth thousands of pounds during raids in an Aberdeenshire town.
Housebreaker, Andrew Hamilton, stole two iPads, ten gold rings, a silver ring, gold bracelets, four expensive watches and £450 in cash from one property in Westhill's Beechwood Close on March 23 last year.
He also admitted to stealing "various items of jewellery" from another home in the town's Eastside Drive to feed his addiction to heroin and valium.
The 36-year-old, of Victoria Street in Inverurie, appeared in front of Sheriff Alison Stirling at Aberdeen Sheriff Court for sentencing yesterday.
The court heard the victim of the Beechwood Close robbery had put a value on the goods taken at around £4,000, although this was disputed because Rolex and Chanel timepieces were apparently among the items.
But defence agent Tony Burgess, representing Hamilton, said the court should accept the £4,000 figure given by the victim and proceed to sentencing, arguing his client had a right to "justice being administered as quickly as possible".
He added that drugs had been a "massive issue" in Robertson's life and were the "root cause of his offending".
But he said Hamilton had made recent interventions to get clean and was now in the care of an independent drugs worker and a community psychiatric nurse.
He urged the court to show leniency and sentence Hamilton to a community payback order instead of prison because "the root cause is being addressed".
Sheriff Stirling differed sentence for a drug treatment and testing order to be carried out.
But she warned that he faced time behind bars if he didn't comply with the order ahead of his next hearing next month.