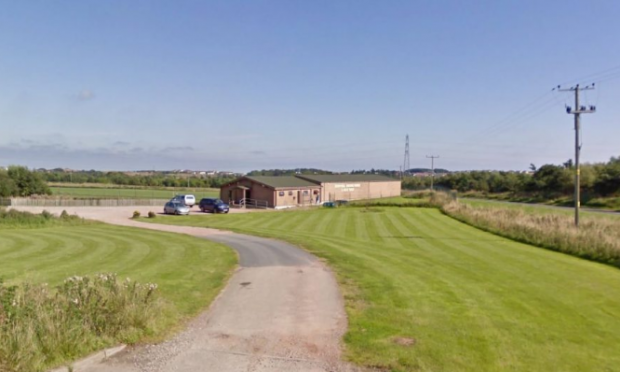 The clubhouse at a north-east driving range will be transformed into a restaurant as its owners fight to survive.
Berryhill Driving Range near Peterhead is a popular lure for golfers to practise their swing in one of its 10 driving bays.
But owner Duncan Reid has raised concerns the rest of his business – an in-house golfing supplies store – is struggling to turn a profit.
Now Aberdeenshire Council's planning department has granted permission for Mr Reid to convert the shop into a dining area – a move the entrepreneur hopes can make the range more sustainable.
The new restaurant will have seating and tables for up to 60 people within the range building.
Longside surveyors KL Reid Associates submitted the plans on Mr Reid's behalf, and a spokesman said: "The proposal is to retain the golf driving range but reconfigure and extend the existing retail areas to accommodate a cafe or restaurant area with seating."
He added that the "financial viability" of the existing shop was simply not sustainable.
Robert Gray, head of Aberdeenshire Council's planning team, backed the proposals.
In a letter to Mr Reid he said: "The proposed development accords with the Aberdeenshire local development plan and there are no material considerations which indicate that permission should be refused."
The scheme was granted full planning permission without the need for a councillor vote although Mr Reid and his team will have to abide by conditions outlined by planners.
The developer must notify the council when work on the site begins, and when the development is complete.
The kitchen for the new dining area must be connected to the public water supply for the long term "sustainability" of the range and the "welfare" of visitors.
And finally work on the site must begin within three years, or planning permission will lapse.
Berryhill Driving Range is near Peterhead on Longside Road. The range offers golfing lessons and also has an all-weather putting green.