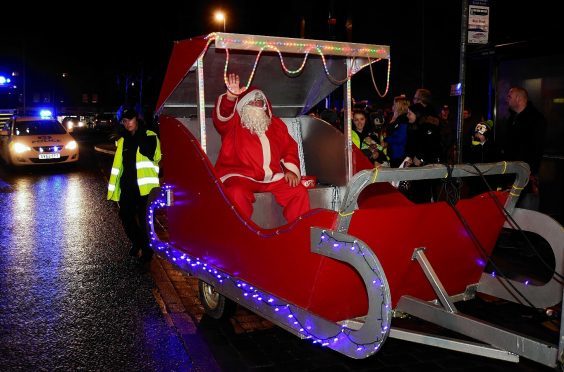 A unique event has been organised to raise vital cash to help support a north-east town's Christmas celebration.
Fraserburgh's Rotary Club pulled together local groups last winter to salvage the port's festive holiday after it was discovered at the eleventh hour that previous organisers had abandoned the event.
In years gone by, late-night shopping, lights and festivities would attract hundreds of locals to the town centre every December.
And, in order to get the tradition back on track for this season, volunteers are hoping to raise enough cash to bring a free outdoor ice rink to the high street.
The Rotary has teamed up with the town's monthly market event – Super Saturday – and the local college to host an outdoor cinema in November to push the project on.
And last night, club president Ann Bell said the response from those interested in helping had been "amazing" so far.
She added: "We're trying to do some different things in Fraserburgh to engage the community, and it looks like it's working.
"The whole community had got involved and it is really what we're all about.
"This is a community initiative, really, and we're hoping to get some local traders to come along to help us create a good, fun family night."
The cinema, which will be hosted in the car park of North East Scotland College's local campus, will show screenings of Home Alone and Elf on November 18.
Tickets are available at www.goo.gl/PRjfMc
Fundraising for the ice rink and other events to run alongside it has been ongoing since February.
Including donations from local people and groups, a tartan ball was held last weekend at the Ban-Car Hotel in Lonmay to further boost the coffers.