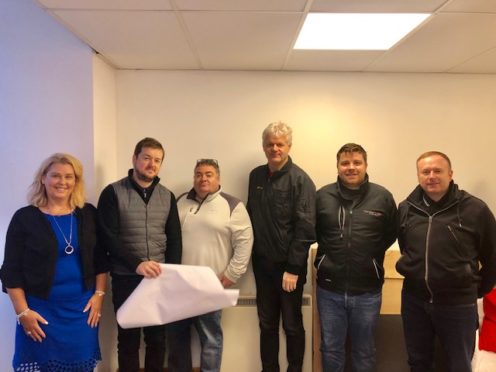 A community group preparing to revamp an abandoned sports facility in the Blue Toon has been given an extra funding boost to kickstart the major project.
The Peterhead Area Community Trust, known a PACT, was set up to improve community facilities in the north-east town.
Its first project is to bring the disused Barclay Park pavilion back into a functional state with modern facilities which can be used by a variety of community groups.
The group was delighted when the Buchan area committee awarded over £200,000 to the initiative in December.
Now the committee has awarded an additional £69,000 from local regeneration funds this week which gives the group enough cash to start the renovations.
PACT Chairwoman councillor Dianne Beagrie said: "We are looking forward to this facility being available for hire early July and we would encourage any community groups who may be interested in using the facility to get in touch.
"We are also looking for more members to come on board with this venture. Anyone interested please get in touch with a trustee."
The team consisting of Mrs Beagrie, Kevin O'Brien, Greame Mackie, Alan Fakley, Gavin Mundie and Phil Rennie formed as a group eight months ago.
The cash will help create a community area, changing rooms, showers, toilets and a small kitchen and bring the pitch up to a first class standard.