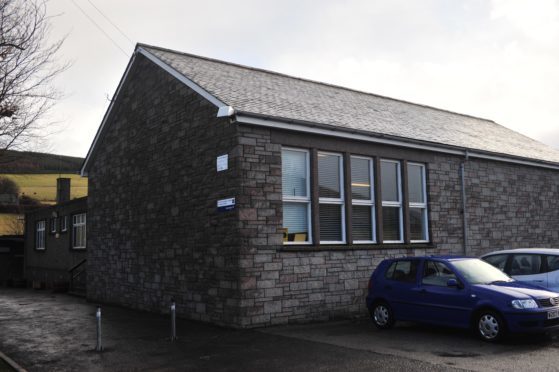 An Aberdeenshire primary school has been shut for almost six months and the grounds made a no-go zone after children were returning home feeling ill and "stinking of kerosene".
Pupils and staff were ordered out of Gartly School, near Huntly, in December after a suspected oil leak.
But there is still no news of when the school will reopen, and parents are demanding answers from Aberdeenshire Council.
They claim they have been left in the dark, while signs around the school and adjoining play park have gone up, warning: "Keep out. Dangerous site".
They have also accused the council of forcing headteacher Caroline Brunton – who has now handed in her notice – to act as a go-between, and have even mounted a petition in her support.
---
>> Keep up to date with the latest news with The P&J newsletter
---
Last night, the authority insisted it was working to get the school open as soon as possible but admitted the remedial works were more extensive than originally thought.
As a result of the closure, the 37 pupils are being taught three miles away in makeshift classrooms in the library and dinner hall at Kennethmont School.
Nursery pupils have meanwhile been relocated to Rhynie School four miles away.
Angela Lumsden is just one parent who has to travel an extra 100-plus miles a week to get her daughters, Hannah, nine, Lucy, seven, and Beth, four, to school and nursery.
The 32-year-old said: "It's ridiculous. The oil leak started about the mid to the end of November and the smell was so strong you would come in the main entrance and it would hit the back of your throat.
"I had to keep one of my girls off for two days because she came home from school with a sore head and sore throat and I know of other children who were feeling sick and dizzy. They were coming home from school and their hair and clothes were stinking of kerosene."
Mrs Lumsden, a home carer, raised concerns about the smell to a member of staff but claims she was told the "levels were safe".
But she said: "That's obviously not the case, or they would still be there now."
According to the World Health Organisation, breathing large quantities of kerosene vapour can cause non-specific signs such as dizziness, headache and vomiting.
Council officials closed the school just after lunchtime on December 17 due to a "heating problem" and parents were told the school would reopen after the Christmas holidays.
Workmen have been spotted collecting samples, and at one point there were 22 holes dug up across the length of the school grounds, which has been fenced off with warning signs.
A meeting was held in February and parents were told the authority was waiting for tests. However, they are angry they have been left in the dark about the type of tests or the results – and when the school will finally open again.
Father-of-three Andrew Kings said: "We keep hearing about health and safety, but it would be just as important to get back as quickly as possible, and that doesn't seem to be happening.
"How long does the council feel this situation is acceptable?
"That's around 50 pupils who have been displaced for six months. They were basically evacuated from the school – they didn't even wait until the end of the day.
"It's an extraordinary circumstance but, given the level of impact this has had, what practices are in place to stop it happening to another school?
"I just wonder what impact assessment is done on the children's progress. It's been very unsettling and the momentum has been lost."
A spokesman for Aberdeenshire Council said: "We are continuing to do everything in our power to re-open Gartly School as soon as possible.
"The area the oil has affected and the associated remedial works required are more extensive than originally thought, now involving the demolition of outbuildings and replacement of soil underneath.
"Ultimately, colleagues in public health will decide when it is safe for pupils and staff to return to the building and samples to date have not enabled us to progress as we may have liked to. Our first priority remains the safety and wellbeing of children and staff."