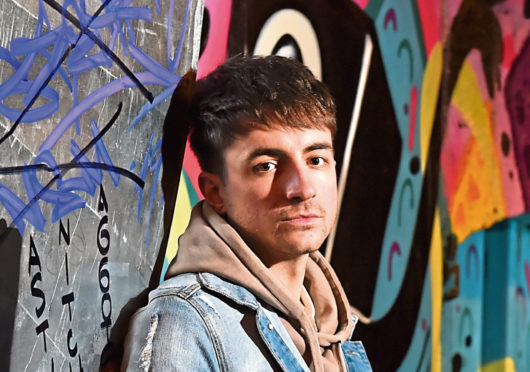 Nick Cronin looks like a typical office worker in the Granite City, suited and booted for his software job with an oil and gas company.
But come 5pm, the 25-year-old casts off the corporate clobber for something a bit more creative.
He admits it's not easy to balance swapping his shirt and tie for a patchwork denim jacket and trainers, but the contrasting image hints at Nick's greatest passion.
From hip-hop to soul, ask him to talk about music and Nick can list artists with ease.
You won't find him blasting the latest number one, as his genre of choice is a bit more specific.
From American DJ Madlib, or indie folk band Bon Iver, Nick is never short of inspiration.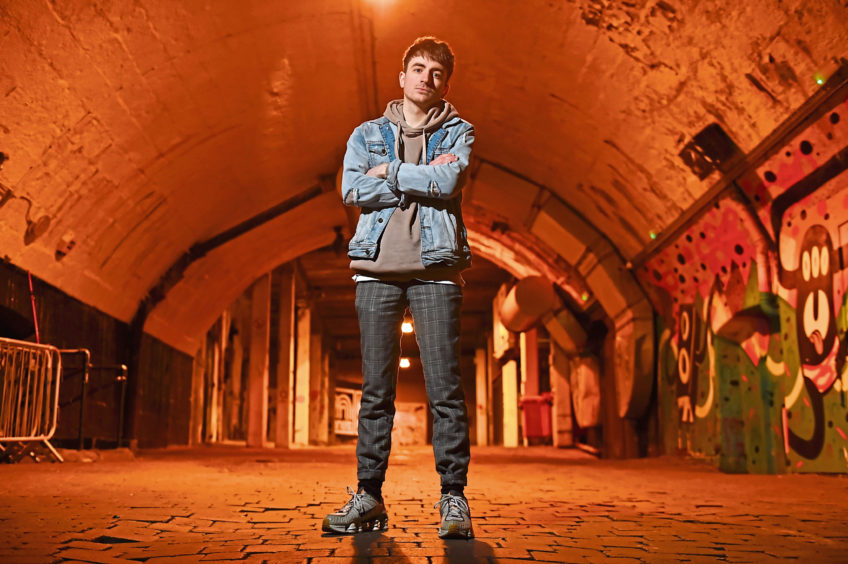 His passion even extends to everyday sounds, from the clatter of plates in a restaurant to soaring birdsong.
Each vibration is stored, before an eclectic combination makes its way into Nick's work.
As an aspiring music producer, he is hoping to find his break in an incredibly competitive industry.
And Nick has already enjoyed some success, under the gritty name of Vagrant Real Estate.
His latest album, SWEETHEARTGRIPS, is now available on Spotify and Apple Music.
"I got the name because, during the war, soldiers would place a picture of their sweetheart on the grip of their pistol," said Nick.
"That really stayed with me.
"I've always had a passion for music, I was a vocalist in a band as a teenager.
"We played in a few local venues, like The Lemon Tree and The Tunnels.
"Then I grew more interested in the production side of things.
"I don't really sing any more, I love playing around with different sounds, though.
"I think inspiration is everywhere.
"The early work of Kanye West, for example.
"He'd take soul albums and chop them up and put percussion over it.
"Grime is a big passion of mine.
"The best way to describe it would be to say it is the British version of hip-hop.
"It has an influence from Jamaican dance halls.
"I also like older music, though.
"Production is really the instrumental side of things, it's all about those sounds that come together on a track.
"So when I'm in a shop or out for a meal, things do tend to catch my ear."
It sounds a far cry from Nick's day job, but he is determined to stay humble.
Having graduated from Gray's School of Art, Nick believes you have to make your own luck in a tough industry.
"Of course there is more opportunity perhaps in places like London or Manchester," he said.
"But these days the internet makes it much easier to get your name out there in the first place.
"I use Twitter quite a lot, it allows me to connect with artists across the country and even around the world.
"I've produced with grime artist Ransom FA.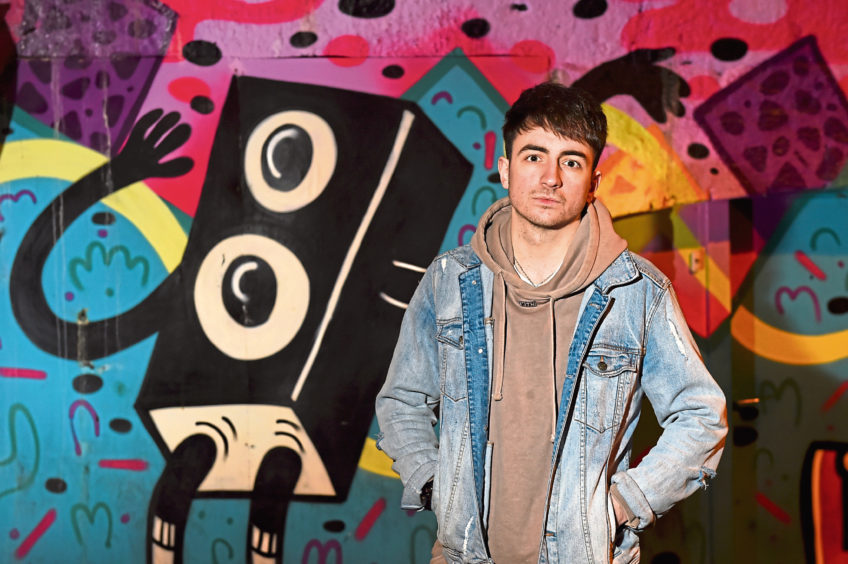 "He's probably the first Scot to be playlisted by Ministry of Sound since Annie Lennox."
Although Nick's current modest studio is his bedroom, his dream is to take producing full-time and work for the biggest names in the industry.
Thanks to technology, he may just be able to make it – with some hard work and a laptop.
"You don't need a really expensive studio any more," he said.
"It can cost hundreds of pounds just to get a studio for an hour.
"These days, a lot of producers just use software on their laptops.
"Then you get your music online and hope that people listen to it.
"I've always tried to produce music that I actually enjoy though.
"If someone else gives it a listen, well that's a bonus.
"I grew up in Westhill and I'm not desperate to leave the north-east.
"I think we have some brilliant venues here, and I miss live performing.
"There is always room for more venues though.
"If you compare Aberdeen to Edinburgh or Glasgow, there seems to be more opportunity in the central belt.
"It's difficult to find a venue where there is good footfall, so you're talking the centre of town.
"That's because you're competing against bigger names who take the top slots.
"It's a difficult one, because on the one hand, there is far more opportunity thanks to social media.
"You stand a far greater chance of making it, it's a level playing field where everyone can have a go.
"That means you're up against people who are just as passionate as you are.
"That can be pretty daunting and it's hard not to second guess myself.
"Sometimes I'll listen to something that many times, that I'm left wondering if it's even any good.
"All I can do is trust my instinct and hope that I make it."