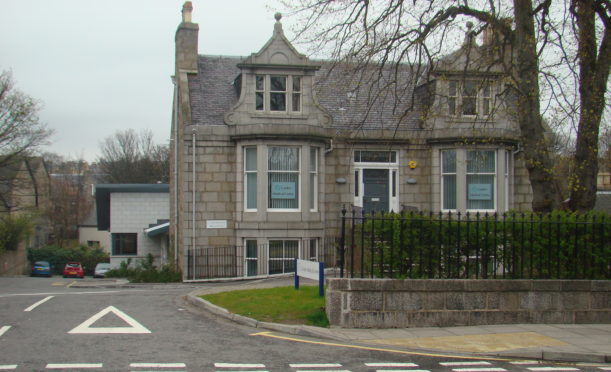 Health bosses have managed to recruit a new GP for an Aberdeen practice – despite upheaval over its running.
The doctors working at Carden Medical Centre, which has about 9,000 patients, indicated in October that they would cut ties with the NHS.
Last week it was revealed Aberdeen City Health And Social Care Partnership (ACHSCP) would take control of the practice in May, having received no "suitable notes of interest".
The GPs currently in charge of the centre in Carden Place had cited trouble in recruiting new physicians as one of their reasons for stepping back.
But at a meeting of the Integration Joint Board (IJB) yesterday, the partnership's clinical director Caroline Howarth confirmed they had already hired another doctor to help deal with demand.
It takes the total number working at the medical practice in the city's West End to eight GPs, along with an advanced nurse practitioner and a practice nurse.
It's understood some of the doctors currently working there will continue to do so.
Concerns were also raised at the meeting by city councillor Philip Bell – erroneously, health bosses said – that the practice would be closing.
Sandra Macleod, the chief officer of ACHSCP told him that changes would make little difference to patients, adding: "It is not closing.
"There is no need for patients to change practice. It will be in the same premises.
"The patients will not notice any difference."
The misunderstanding highlighted confusing language around the situation at Carden Medical Group though, an issue fellow city councillor Gill Al-Samarai also raised .
She reported complaints from predominantly elderly residents who had found the letter sent out to explain the change in the running of the centre confusing.
Councillor Sarah Duncan, IJB chairwoman, said: "The Carden Medical Group situation is one that patients might find concerning.
"But this is an opportunity for us to prove there is a different method to deliver primary care in the city."
ACHSCP has modernised a number of GP practices in the city in past years, including at Denburn and Torry.
There had been concern Carden would become the latest in a line of north-east practices to close its doors in recent years.
Last year, 4,000 patients who had been registered with Rosemount Medical Group had to be transferred to other facilities in Aberdeen.
The number of surgeries across Grampian had declined from 84 in 2008 to 73 in 2018.