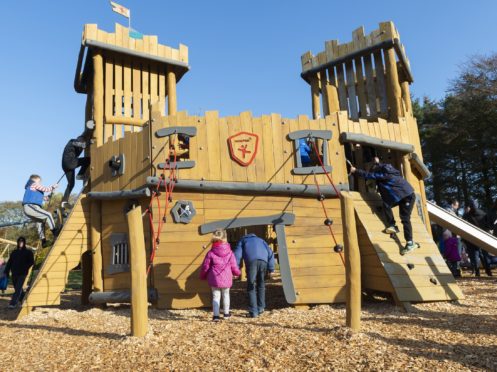 Visitor numbers to a north-east park have increased by almost 20,000 last year despite major development works.
New figures have revealed that visitor numbers at Aden Country Park rose to a significant degree, with many locals and visitors alike enjoying the many attractions at the popular site.
The children's play area was out of commission for the first six months of 2019 while new equipment was being installed, and this will have impacted on the scale of the success story.
However, the number of visitors rose to 243,936 and officials connected with the venue said they were very pleased at the news.
Aden project co-ordinator, Neil Shirran said: "We are all delighted with the increased visitors figures which are testament to all the tremendous work being undertaken by a host of Aberdeenshire Council staff and the Friends of Aden volunteers, all supported, of course, by our generous funders who are making these developments possible."
Visitor numbers are expected to keep rising in the future with a series of further improvements being planned throughout 2020 as part of the Aden Restoration and Redevelopment Project.
Councillor Norman Smith welcomed the surge in visitors and described the park as "a jewel in the crown of the north east."