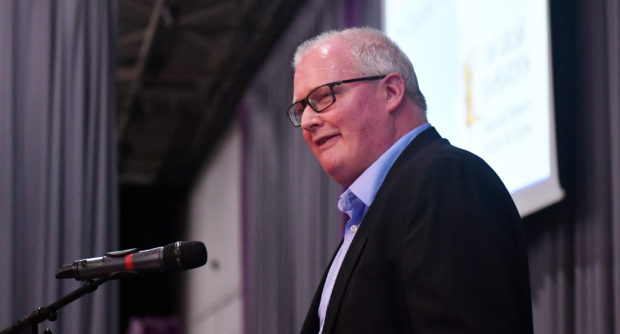 Children's charity The Archie Foundation has begun preparing for an increase in the number of bereaved children requiring its services.
The organisation helps sick youngsters and their loved ones across the Highlands, Moray, Grampian and Tayside through a variety of schemes.
These include the provision of emergency grants for families who have had to travel to be by their child's bedside while they are in hospital.
But it has warned that its services are likely to be in much higher demand than usual, as the number of people catching coronavirus, and dying from it, continues to rise.
Archie Foundation chief executive David Wood said: "It's obviously an unknown at this time but we are anticipating an increase in the number of bereaved children if the impact of coronavirus carries on along the same lines as it has in other countries, and we seem to be heading in that direction.
"A number of children may lose a parent or grandparent, so we need to be able to provide the right level of support to ensure we can alleviate their distress."
He added: "We have emergency grants we provide to families when their children are in hospital, or for the families travelling from the north coast or the islands, for example, who have to then spend a considerable amount of time away from home.
"Work dries up, especially if the parents are self-employed or on zero-hours contracts, so we make sure when their child is ill there's money to help the family get through. It's a difficult time."
The Archie Foundation typically raises money through the year by hosting events and asking for donations.
But due to the social distancing guidelines currently in place, it has been forced to cancel everything it had planned for at least the next four months.
Earlier this week it took in more than £4,000 by hosting a live quiz over Facebook, providing entertainment to people across the north of Scotland stuck inside their homes.
The charity has now launched a specific Covid-19 fundraising campaign to help it cover the costs over the coming months.
Mr Wood said: "Even if it's just a 10 or 12-week period we are all self-distancing for, the impact of coronavirus will be much longer term.
"When the economy does get back up and running some shops and businesses won't open again, and families could have less money as a result of that.
"So there could be an increase in demand for all of the services we provide.
"Families, children and our local communities need our help now more than ever."