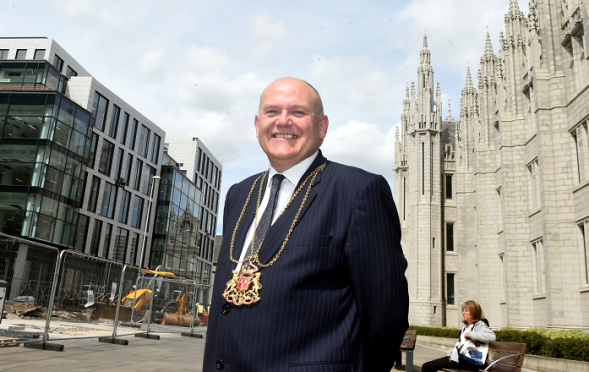 Aberdeen's lord provost has revealed how charities can access a bank of tens of thousands of pounds to help the city's most needy.
Applications have opened for grants from the city's Covid-19 Hardship Fund are now being accepted, and close on Thursday at 11.59pm.
Last month Barney Crockett revealed tens of thousands of pounds had already been donated to The Lord Provost's Charitable Trust to help the city's charities aid those left in financial crisis by coronavirus.
Mr Crockett has now launched a crowdfunding website – www.aberdeencovid19.org – to encourage citizens, and those further afield to give what they can spare to help.
Charities helping those in hardship are to benefit from the cash collection, with applications to be made through the same website.
The campaign was started at the suggestion of The Seven Incorporated Trades Of Aberdeen, after the historic organisation donated £50,000 to the charitable trust in Mr Crockett's name.
A mystery north-east businessman is understood to given another £10,000.
Organisations will learn if they are to benefit from the first round of funding awards by Friday May 15.
Mr Crockett said said: "The creation of the Lord Provost's Charitable Trust's Hardship Fund and crowdfunding page is testament to Aberdeen as a city that cares.
"We're in this together and we can get through this together."
Any organisation or individual looking to discuss making a sizeable donation can e-mail lordprovost@aberdeencity.gov.uk.