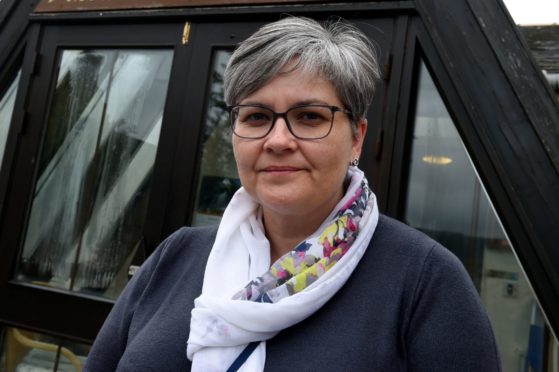 A new NHS Grampian plan to treat more people online won't rely solely on "fancy technology" to meet the needs of patients during the Covid-19 pandemic, a health chief insisted last night.
Angie Wood, interim chief officer for Aberdeenshire Health and Social Care Partnership, said new Operation Home First proposals to treat more people at home will aim to take pressure off hospitals and lessen any potential second wave of the virus.
The scheme could be in place by the end of October if all goes to plan.
Ms Wood added it was important to realise that "one size will not fit all" under the new plans, but stressed it was about helping more people to utilise health services.
She said: "Many people in our population are dealing with a number of conditions that would respond well to the self-management approach and this helps them with those conditions.
"Operation Home First isn't just about patients staying at home, people will still need to come into hospital, but what's important is that they get the right treatment at the right time and we avoid any unnecessary appointments or admissions where there's an alternative and where they can be treated safely within their own environments."
The health chief pointed out that many in the north-east currently struggle to attend physical appointments with doctors and medical practitioners.
She said Operation Home First will help people with young children or who might have anxiety around visiting hospitals or using public transport.
But she added that it won't exclude older people or those who don't have access to "fancy technology".
Ms Wood highlighted working schemes such as NHS Grampian's "near me" video call appointments and virtual community wards as proof of success.
She said: "Digital will be a big part of the solution, but we have other thoughts and plans about how we deliver services going forward.
"Many of these are all at a fairly early stage of development – but there's things like developing community hubs where people can go and get their bloods taken rather than coming into hospital.
"It's about thinking what intervention we need to put around somebody and keeping them in their own home while giving them access to the treatment that they need to get them through the experience they're having at that time.
"It's not an either or, it's a mixture of options to keep people as safe and well as they can be both mentally and physically."