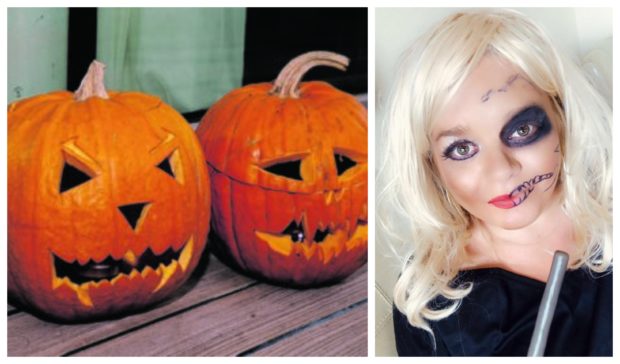 A north-east woman is determined not to let the pandemic ruin Halloween as she plans an alternative event for local children.
Helen Will is determined to give youngsters from Peterhead and the surrounding area an occasion to remember with a virtual "reverse trick or treat" event.
Mrs Will says she "only thought of the idea a few days ago" but the response had been great, with hundreds of people expressing an interest.
"Halloween is very popular in Peterhead and people normally decorate their houses for the occasion," she said.
"I didn't want to let Covid-19 ruin it and wanted children to have something to look forward to.
"We have lots of different things planned for the night and after how well the virtual prom went, people seem really excited about this one."
Tickets for the reverse trick or treat cost £7.50.
Volunteers will then be delivering sweets in costumes and their cars will also be decorated.
Mrs Will says those unable to afford a ticket "won't miss out"
"We'll have volunteers throwing out sweets for free and on the Facebook page there's also a pay it forward scheme for people to pay for children who won't be in a position to pay for a ticket," she said.
From a secret location, a TV show will be recorded which people will be able to watch from their mobiles.
There will also be competitions with prizes up for grabs for the best costume and decorated house.
Businesses interested in sponsoring or contributing to the event are encouraged to contact the 'virtual trick or treat fun for all the family' page on Facebook.
The event will take place at 6-9pm on Saturday, October 31.