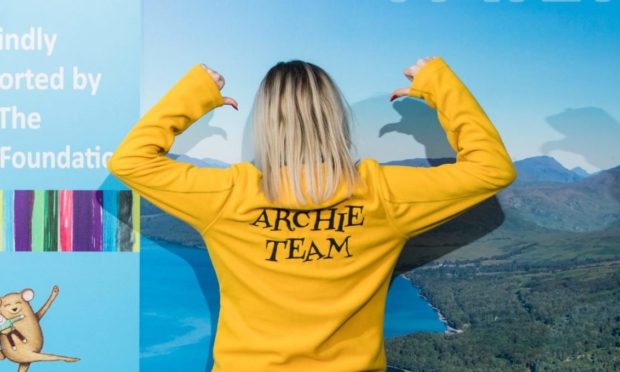 Members of the public are being asked to create a lasting tribute to NHS workers during the pandemic – and help a children's charity in the process.
The Archie Foundation has launched its Christmas fundraising campaign, hoping to bring some "sparkle" to people's lives.
A series of colourfully-decorated trees will go on display at Marischal Square in Aberdeen over the festive period, before being auctioned off for a range of good causes.
The charity supports children's hospitals in Inverness, Aberdeen and Dundee, as well as the Neonatal Ward Aberdeen and Grampian Child Bereavement Network.
Sponsors are being asked to help fund a tree which will later be sold off, while The Archie Foundation is decorating two itself.
These trees, which will not go under the hammer, will feature personalised memories and rainbows in recognition of the NHS.
The charity is appealing for people to send in crocheted rainbows of any pattern, but no larger than three inches, which can be hung from it.
Lynne Brooks, gifts and donations officer, said: "The Christmas campaign is all about bringing some joy to people who are in hospital or using other services such as the neonatal ward bereavement network."
Rainbows can be posted to The Archie Foundation, Royal Aberdeen Children's Hospital, Westburn Road, Aberdeen, AB25 2ZG.