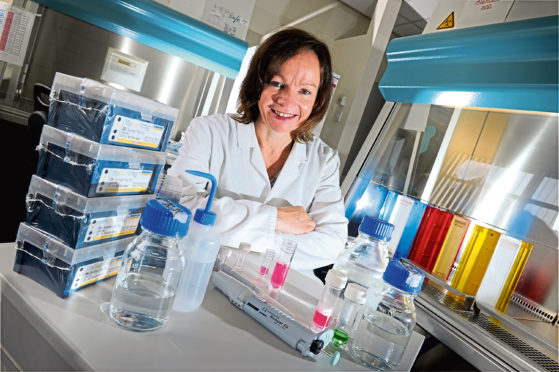 Deborah O'Neil, the chief executive of Aberdeen firm NovaBiotics, was told she was being made an OBE three weeks ago – but was still in shock this evening.
"My flabbers are still completely gasted," she said.
Her firm develops and tests life-changing medicines for conditions including cystic fibrosis and, more recently, Covid-19.
Dr O'Neil added: "I am beyond delighted, shocked and surprised.
"This recognition is specifically for doing my job in biotechnology and for charity work, helping with research like cystic fibrosis.
"I've been walking round smiling to myself and have really wanted to share the news but you can't.
"It has given me time to digest it, at least."
Earlier today Dr O'Neil was looking forward to toasting the achievement with others.
"I'll be celebrating with some virtual fizz," she said.
"And tomorrow there will be a lot of texting and messaging people.
"It's a shame it can't all be done in person with the team at NovaBiotics, but I'm looking forward to doing it in this new way."