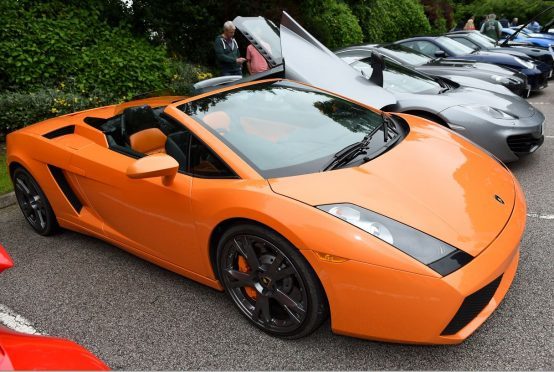 North-east petrolheads were given the chance to view some of the world's rarest sports cars while raising funds for a local cancer charity.
A total of 36 supercars – including Aston Martins, Bentleys, Lamborghinis and Maseratis – rolled into Aberdeen's Hilton Treetops hotel yesterday for the event in aid of CLAN Cancer Support.
Scott Shand and Ross Gatt from Scoro Solutions have raised £38,000 for the charity since starting the event in 2011.
Last night, Mr Gatt said his own love of cars and losing a close friend to the disease last year had spurred him on for this year's event.
Yesterday he said that £6,000 had already been raised for the cancer charity, with the money still being counted.
He said: "I'm confident the total will definitely climb higher when we have counted it all.
"It has been a fantastic event with a great turnout for the day. I would say that we had more than 200 come along and 36 cars.
"There has been a lot of variety of cars. It's been anything ranging from Aston Martins, Bentleys, Ferraris, Lamborghinis – just about everything.
" 'd say the rarest car I saw would be the Lamborghini Huracan. Cars like that really bring the crowds."
Mr Gatt added: "I think that cancer touches the life of everyone and that's why the service CLAN provides is so important.
"I lost a close friend last year and it just makes you realise how big a killer cancer still is."