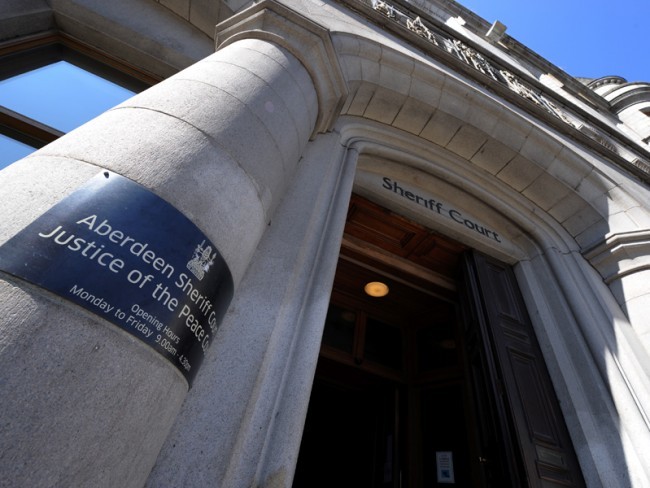 Pro-Palestine activists are planning to protest outside Aberdeen Sheriff Court in support of one of their members.
Alister Coutts, 56, known as Ally, is believed to have been charged with "acting in a racially aggravated manner" after an alleged incident at the city's Union Square shopping centre earlier this month.
Now the Aberdeen branch of the Scottish Palestine Solidarity Campaign (SPSC) have called for supporters to rally outside the court when his case calls on September 9.
They claim Mr Coutts simply stated "viva Palestina" while walking past an Israeli-linked cosmetics stall in the centre on August 16.
The group have been engaging in a Scotland-wide campaign against Jericho Cosmetics, claiming the firm uses minerals extracted from the "illegally occupied" Palestinian territories.
A statement from the SPSC reads: "Equating legitimate criticism of Israel's human right abuses to racist behaviour amounts to suppression of freedom of expression and more specifically to intimidation of pro-Palestinian campaigners.
"This is nothing short than a shocking attempt to silence dissent towards the gross breaches of international law and human right abuses perpetrated by the state of Israel. At best it is a major attack to Aberdeen's proud tradition of pluralism."
Last night a Crown Office spokesman said: "The procurator fiscal at Aberdeen received a report concerning a 56-year-old male in connection with an alleged incident on August 16, 2016.
"The report remains under the consideration of the procurator fiscal."
A police spokeswoman added: "Police Scotland can confirm that a 56-year-old has been charged in connection with an incident at Union Square on August 16."
Union Square could not be reached for comment last night, and Jericho Cosmetics did not respond to a request.