Forecasters have warned of continued snowfall later today and tomorrow for areas across the north of Scotland.
Commuters in the Highlands have already seen snowy conditions and icy roads this morning, leading to a number of crashes on north routes.
The Met Office has warned that strong winds of up to 60 mph should be expected this evening along with wintry showers, ice, hail and lightning.
They say 10-20 cm of snow could fall, with blizzard conditions expected away from the western coasts.
A flood alert has been issued for Aberdeenshire and Aberdeen City ahead of expected high tides and storm rainfall.
Road and rail services may also be affected with delays and cancellations possible.
The Met Office's Chief Forecaster said: "The stream of very cold air will continue to affect much of Britain, bringing a mixture of hazards.
"Amounts of snow will be very variable, and snow could turn back to sleet or rain for a time during the day in some areas."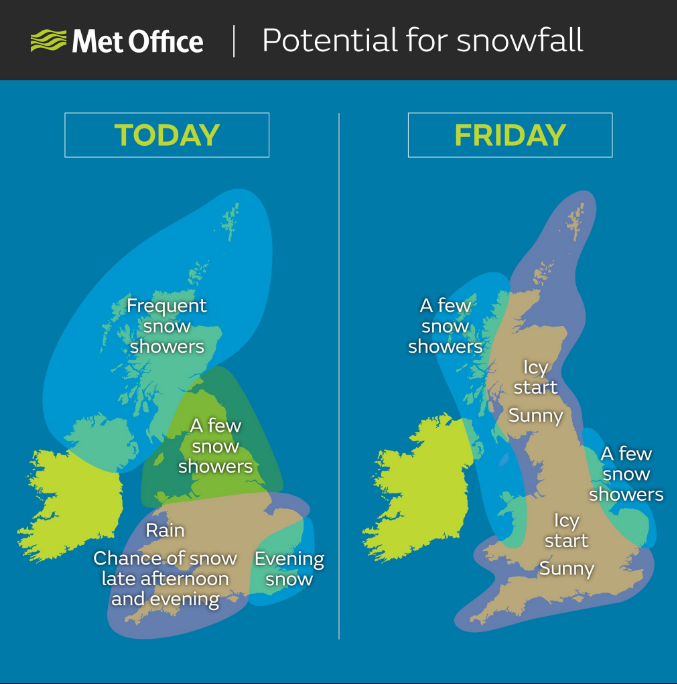 Moving into tomorrow, forecasters expect cold northerly winds to bring a further area of heavy snow across the northern isles and north-east, along with gusts of 70mph.
A further 2-5 cm of snow is likely away from immediate exposed coasts, with a further 10-20 cm possible in areas above around 200 m.
Severe blizzard conditions are likely on high ground, with drifting of the snow.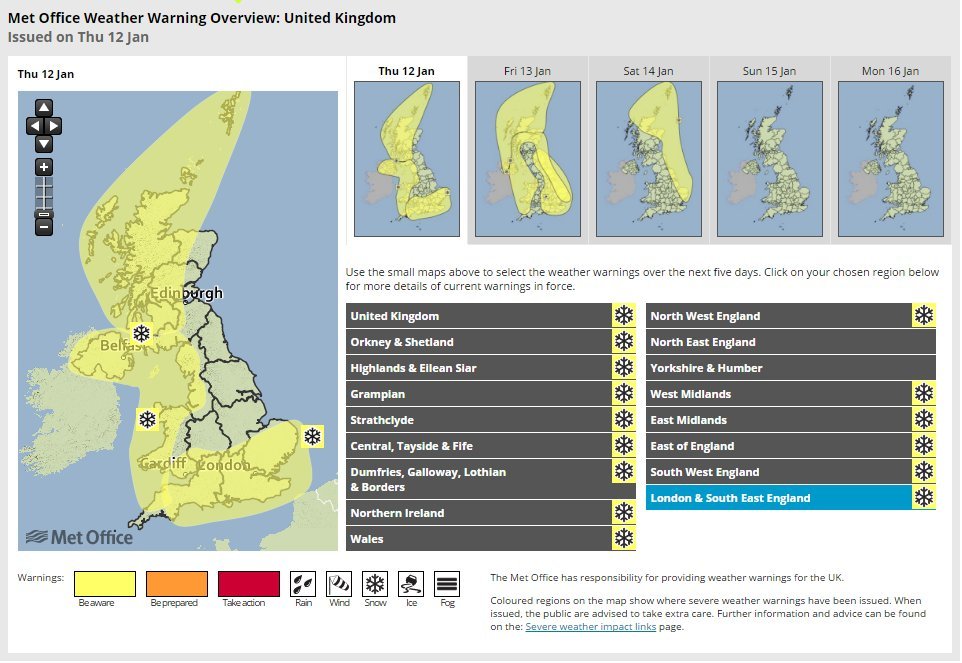 Further significant disruption to transport networks seems likely, along with possible disruption to power supplies, although not all areas will be equally affected.
The worst of the conditions should ease overnight across the Northern Isles and during Friday morning elsewhere.
On Saturday, showers of sleet and snow will continue. Further accumulations of 2 to 4 cm of snow may affect lowland areas while high ground may see locally 5 to 10 cm.
Ice will be an additional hazard on untreated surfaces and disruptions to transport networks is likely.