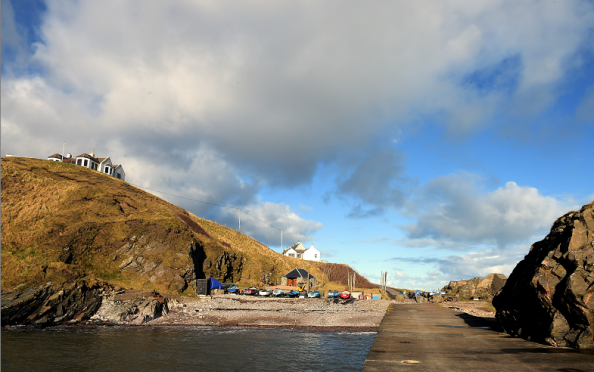 Fishermen embroiled in a battle with a landowner at a historic harbour who is stopping them parking their boats have run up a legal bill into tens of thousands of pounds.
Cove Fisherman's Association are likely to have to launch another crowd funding campaign to keep on track their attempt to stop Pralhad Kohle forcing them to move their vessels from the land at Cove harbour.
Mr Kolhe, a consultant plastic surgeon who owns part of the bay at harbour, issued an order to owners of traditional fleet vessels to move their boats from the spot in August 2015, where north-east families have been fishing for centuries.
And he laid four boulders to prevent fishermen from leaving their boats there.
The association, which represents around 10 fishermen, launched a legal challenge and an online petition backing the group garnered more than 2,800 signatures.
Jim Adam, chairman of the association, said: "It's cost us serious money, into the tens of thousands. We'll probably have to try another crowd funding session because it really is quite a lot of money for the guys."
The fishermen were due to have their say in court this week, but due to clashes in the diary, the debate at Aberdeen Sheriff Court has now been delayed until June 15 and 16.
Mr Adam added: "It's a bit of a pain for us. We would like some kind of resolution to this situation. Apparently there wasn't a sheriff available, so it probably wasn't just our case affected.
"It all started off in April 2014, but then it went quiet. Then a writ was served on us in August 2015 to remove the boats and all the equipment.
"We had to take action or boats would have been removed.
"It's not just the fishermen it affects. What are cars supposed to do? If a diver comes are they expected to walk all the way up the hill in their wetsuit with their oxygen tanks?"
Mr Kohle did not respond to The Press & Journal's requests for a comment.