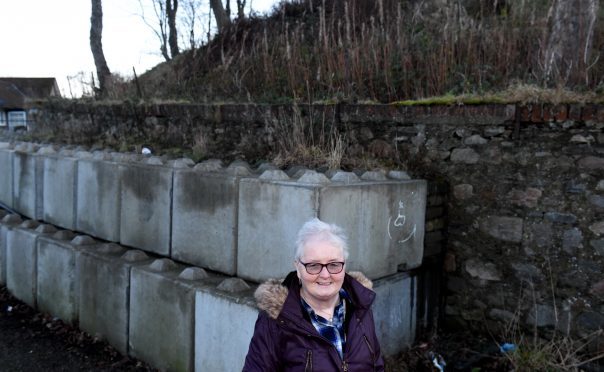 An ambitious heritage project for a medieval mound of earth in Aberdeen has been suspended – after it emerged council officers had not found out who owned an historic wall.
Stunned councillors on the infrastructure committee discovered yesterday that a report into the potential £210,000 work on the 12th century Balnagask Motte, which had been signed off by the council's in-house legal team, would have included repairing a wall- despite the wall's owner being apparently unknown.
The situation is a direct echo of the Wellington Brae scandal, where more than £200,000 of taxpayer cash was sanctioned for a project on land that later transpired to belong to former finance convener Willie Young's father David – despite never being cleared by a committee.
Mr Young eventually received an apology from the council late this year for misidentifying him as the landowner and a probe exposed massive failings in governance.
Balnagask Motte, the site of a former castle which has scheduled ancient monument status, is held together with a crumbling wall and concrete cinder blocks.
As part of the regeneration project, nearby Baxter Street would have been re-paved and the wall fixed.
But under questioning from SNP member Jackie Dunbar, it emerged that the ownership of the wall wasn't known.
Her queries were prompted by the fact that £150,000 of the repairs were to funded through the Housing Revenue Account (HRA)- which is meant for repairs to residential properties.
Visibly angry council co-leader Jenny Laing questioned officers why the report had been allowed to proceed as far without the information – saying that the authority had suffered "reputational damage" as a result of the Wellington Brae incident.
Committee convener Yvonne Allan eventually pulled the report from the agenda, leaving the scheme in limbo.
Last night, Mr Young called on a "root and branch" review of the legal team.
He said: "For this to happen once is a mistake, a second time and it is just incompetence.
"How can councillors have trust in reports if they doubt their accuracy? The chief executive must carry out a review and hold those responsible to account."