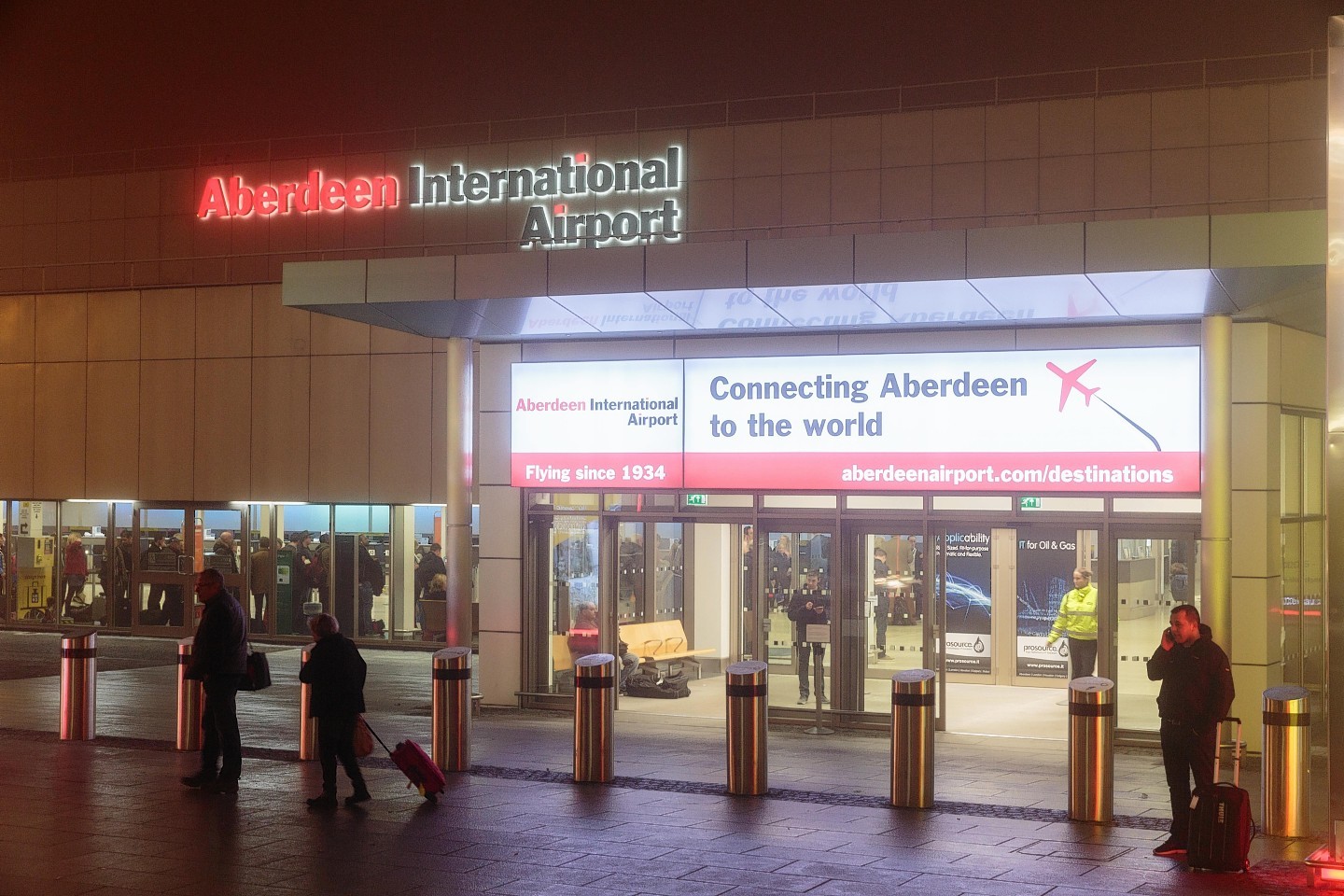 Aberdeen Airport was under fresh pressure last night to ensure its facilities are up to scratch for island passengers who have been attending hospital appointments.
Orkney's MSP Liam McArthur said he was "extremely concerned" by reports he has received from constituents who fly in and out of the Granite City for medical treatment.
The Liberal Democrat was alarmed by the lack of progress on the issue, having previously met airport bosses to urge them to carry out upgrades as part of a £20million redevelopment.
And Mr McArthur urged Health Secretary Shona Robison to intervene, reminding her that transport is covered by the Scottish Government's Charter of Patient Rights and Responsibilities.
Many island residents travel to Aberdeen's hospitals for treatment, and the MSP said they may be in need of additional privacy and comfort at the airport as a result.
Mr McArthur said: "Given the number of patients from the northern isles using the route on a daily basis, it cannot simply be looked at in the same way as other air services.
"I have been extremely concerned, therefore, to hear from many constituents over the years about their experience of travelling back from hospital treatment in Aberdeen.
"Too often when they get to the airport, they seem to be out of sight and out of mind, particularly if problems arise with delayed flights.
"I believe more can and should be done to meet the needs of this important group of passengers. In particular, I think that space should be made available to allow those who need a bit more privacy or comfort to be accommodated."
A spokesman for the airport said: "We would be more than happy to meet with Mr McArthur to discuss the provision we make for passengers travelling for hospital appointments.
"We are committed to delivering a high level of customer service to everyone who travels through the airport, particularly those who require additional assistance.
"We have made a number of improvements to our facilities, however, we are always open to looking at ways in which we can further enhance our level of service."
A Scottish Government spokesman said: "The Scottish Government's Charter of Patient Rights and Responsibilities sets out what can be expected from patients accessing NHS services, including patient transport.
"The charter states that, when using NHS services and receiving NHS care, patients can expect to be treated with dignity and respect and in a way which takes their needs, understanding and culture into account.
"In addition, the Scottish Government published its Health and Social Care standards in June 2017 to take effect from April this year.
"Dignity, respect and compassion are a key component of these standards which set out what high quality care and support should look like in Scotland."