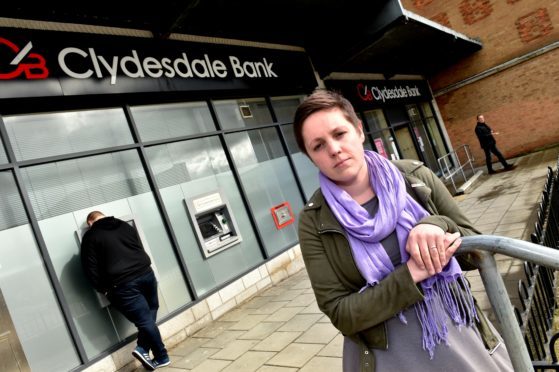 Clydesdale Bank customers in Mastrick should be prepared to lose their branch, an Aberdeen MP has said, following a "disappointing" meeting with bosses.
Aberdeen North member Kirsty Black held talks with Clydesdale yesterday but said they had left her "not particularly hopeful" about its future.
The facility is due to close its doors for the final time on June 11, with customers' accounts to be moved to the bank's Queen's Cross location.
Ms Blackman said she had "deep concerns" about the Mastrick branch closure, despite two city centre locations being kept open.
She highlighted fears over travelling to the new outlet and the use of digital banking.
Ms Blackman said: "I raised concerns for customers who might find it difficult to access services because it will take two buses to get to the other branches.
"The advice I received is that are still planning to close the branch.
"If anybody uses it they should get in touch with the bank and they will support them with access to online and telephone services, but I don't think this is adequate and I am pretty disappointed.
"I am quite sad on behalf of the community that Clydesdale have decided to close Mastrick.
"I have asked for reassurance about other services and I will keep up the pressure on Clydesdale, but I am not particularly hopeful about keeping it open."
A Clydesdale Bank spokeswoman would not comment on the discussions between their representatives and Ms Blackman, but said they are taking the decision after a drop in customers.
She said: "In keeping with the rest of the banking sector, we are continuing to see a reduction in branch footfall, with supporting research showing that since 2011, the number of UK customers using their bank for day-to-day transactions has fallen by a third.
"Reflecting these dynamics, and as part of our ongoing requirement to offer the most efficient service, Clydesdale Bank is announcing that two branches are scheduled for closure in Scotland – Aberdeen Mastrick and Edinburgh.
"The Bank's first priority is to our customers and we will be working closely with impacted customers and relevant stakeholders to ensure that the transition to their new branch is as smooth as possible.
"It is also the Bank's intention to find roles for branch staff either within other branches or elsewhere in the Bank, wherever possible.
"However, a small number of employees will be at risk of redundancy and subject to our redeployment process."
The bank has said the two branches scheduled for closure have assessed on transaction levels, lease expiry dates, proximity to other centres and "other local factors".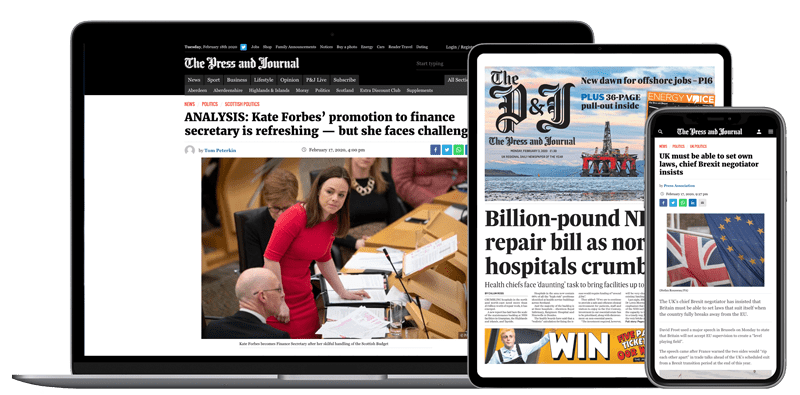 Help support quality local journalism … become a digital subscriber to The Press and Journal
For as little as £5.99 a month you can access all of our content, including Premium articles.
Subscribe