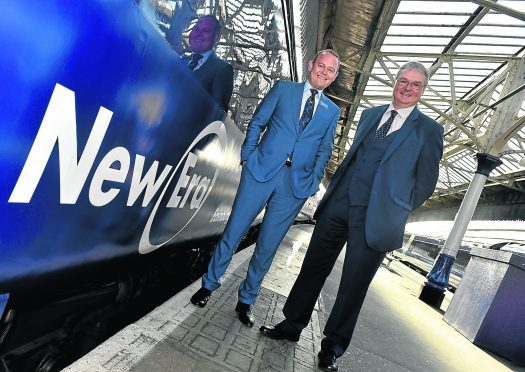 The boss of ScotRail has admitted that the launch of a newly "transformed" train service from Aberdeen to Edinburgh has been hit by delays.
Refurbished trains were supposed to be introduced on the east coast line this month, before being rolled out on all key routes between Scotland's cities.
But ScotRail managing director Alex Hynes told MSPs yesterday that timetable was now "unlikely" to be met, and that he could not now "make a firm commitment" on the arrival of the trains, although he hoped it would be in July.
The operator held a publicity event in Aberdeen last September to announce the arrival of 27 Intercity 125s.
The trains, which date back to the 1970s but have newer engines, are currently being revamped in Doncaster to "transform the customer experience" by introducing new seating, more tables and an improved food and drink offering.
While giving evidence at yesterday's connectivity committee, Conservative North East MSP Peter Chapman asked for an update on the May launch date, saying: "We're in May now so is it going to happen on time?"
Mr Hynes responded: "The contractual commitment for the first high speed train is June and we're working hard with the heavy overhauler who is refurbishing the fleet at Doncaster to bring that train up to Scotland as soon as we can, so we can start operating some preview services for customers.
"I think it's fair to say that that project has been a challenge and we're working very closely with them to get that train here as soon as we can."
Pressed for a date by committee convener Edward Mountain, Mr Hynes said: "So I'm not in a position to give a firm date because we're still working with the company doing the heavy overhaul to make sure we've got a robust plan to deliver the first refurbished train to Scotland.
"Originally, we wanted to go above and beyond the contractual date of June to deliver something for the timetable change in May. Sadly that is now looking unlikely but we're working to bring that first train as soon as we can."
Asked again when the new service would be in operation, the ScotRail boss added: "It's my aspiration that we put the first train into service in July but that it is contingent upon the heavy overhauler producing me a train which is fully refurbished."
After the committee, Mr Chapman said: "Increasing numbers of rail passengers want these trains and they want them now."