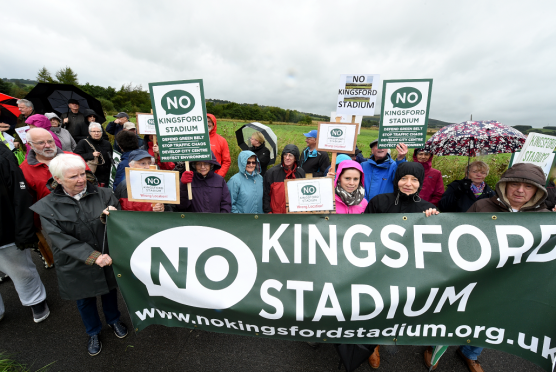 A campaign group set up to fight the proposed £50 million new home for Aberdeen FC has now urged supporters to object to another proposed development in the area.
CAF Properties Limited has applied for planning permission from Aberdeen City Council to build a new drive-through site on land next to Ardene House Veterinary Hospital in Kingswells.
The plans include the creation of three separate units, with two including a drive-through lane, but no indication has been made as to which businesses would occupy the site.
And now the No Kingsford Stadium (NKS) group has urged supporters to object to the application officially.
At the time of writing there were already 93 objections lodged to two letters of support with some of the objection letters specifically referencing the Kingsford development.
NKS was formed to fight the proposed stadium and training facilities plan for the Dons which would be sited on land between Westhill and Kingswells.
The pressure group raised fears of overdevelopment of the area, with increased traffic and the potential for rowdy football supporters in the usually quiet city suburb.
In an online statement issued yesterday the group said: "The threat to the green belt and green space around the communities of West Aberdeen is significant and the A944 corridor is subject to multiple development proposals.
"These drive-through outlets are another "gateway" application, an attempt by developers to get a further foothold on greenspace in order to develop the north and south sides of the A944 from Kingswells to Westhill.
"Earlier this year we set up a charity called West Aberdeen Environmental Protection Limited (WAEPAL).
"WAEPAL will be objecting to this drive-through application, and we urge you to do the same."
The group also issued a renewed appeal for funds for their legal challenge against the Kingsford plan which they said recently had raised £65,000.
Dons bosses have argued that the new facilities are needed to keep the club playing at the highest levels of Scottish football and pointed to the cost of maintaining its current Pittodrie stadium.
In a supporting statement for the drive through plan it is stated that the land is already sited for development in the council's local development plan.
Both Aberdeen FC and Aurora Planning, the agents for CAF properties, were contacted for comment but did not respond.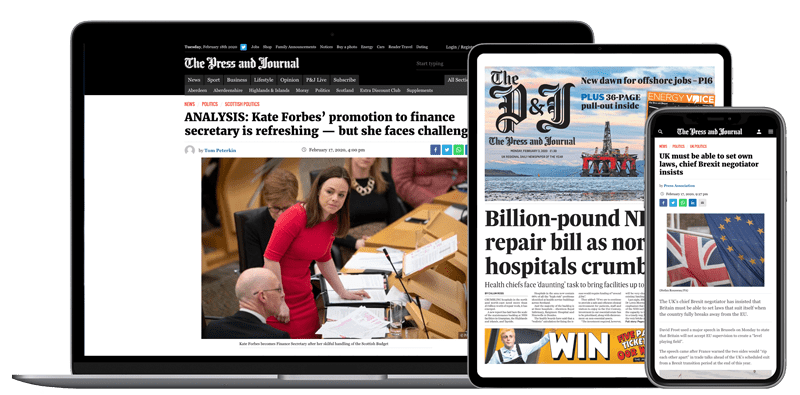 Help support quality local journalism … become a digital subscriber to The Press and Journal
For as little as £5.99 a month you can access all of our content, including Premium articles.
Subscribe