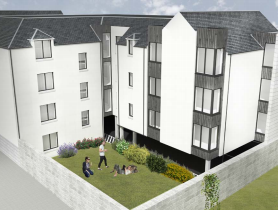 Developers have lodged plans to demolish a former printer's workshop in the centre of Aberdeen and replace it with a block of flats.
Aberdeen Capital Investment Ltd has applied for permission to begin work on the proposed development at 15 Maberly Street between George Street and Rosemount Place.
The former workshop dates back to the 1870s, when it was first opened as part of a wood yard near the Broadford Works during a time when that part of the city was a hive of industrial activity.
It was latterly operated by the Scottapress Aberdeen publishing firm, but its staff moved from Maberly Street to a factory in Tullos in 2017.
The planning application details the scheme to convert the disused building into a three-and-a-half storey complex of 16 flats.
A design statement by Neil Rothnie Architecture says that the potential redevelopment of Broadford Works as an "urban village" – which has caused controversy among people who wish to see the historic site maintained – could complement the Maberly Street project.
The firm said: "To the north there is the Broadford Works, which will become an 'urban village' if the planning application with willingness to approve is completed and carried out.
"This would be expected to provide a pleasant urban view to the front elevation."
The firm added: "The height of the development has been informed by the height of
the larger tenements in the wider area whilst paying respect to the
immediate built surroundings.
"The demolition of the existing building is deemed necessary for the
overall economic sense of redeveloping the site. It is not listed and
this is not a conservation area."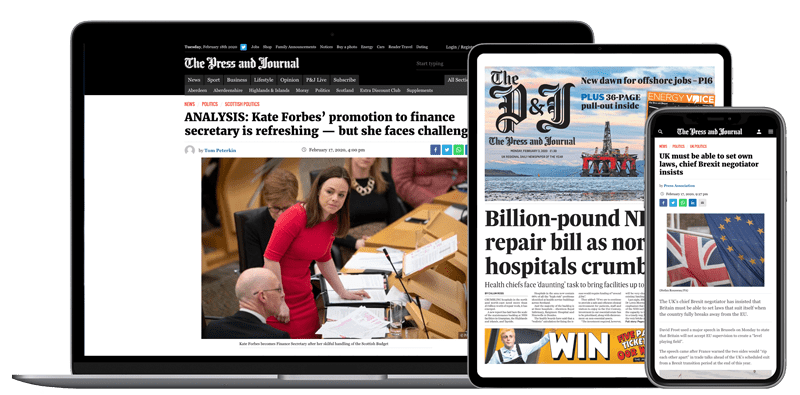 Help support quality local journalism … become a digital subscriber to The Press and Journal
For as little as £5.99 a month you can access all of our content, including Premium articles.
Subscribe