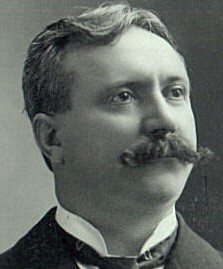 An academic is calling for greater awareness of the role played by a north-east farmer's son involved in post war talks to create a new world order.
Portlethen-born James Duncan was among the global delegates who met in Paris 100 years ago today for the beginning of discussions which attempted to create peace around the world.
Mr Duncan was invited as a delegate for his expertise in the labour market and the conference paved the way for the introduction of measures to regulate hours of work and the principle of the eight-hour day – something which still remains in place.
The Scot, who was born at Hillside in Portlethen on May 5, 1857, was apprenticed as a granite cutter, but a slump in the area's economy and greater international demand for granite led him to seek work elsewhere. In 1880, he emigrated to the United States.
---
>> Keep up to date with the latest news with The P&J newsletter
---
Settling in New York, he joined the Granite Cutters National Union and was soon elected as local secretary and then president in 1885 after moving to Baltimore.
While in office, he proposed and won passage of numerous amendments to the union's constitution forming it into one of the most effective in the country and was asked to join a delegation by President Woodrow Wilson to Russia after the revolution.
Neil McLennan, a senior lecturer in the School of Education at Aberdeen University, said: "When the President was preparing for the trip, he quickly realised that communist Russia would not be very responsive to a delegation made up entirely of businessmen and that he needed labour delegates.
"Duncan must have acquitted himself well, because two years later, he was invited to the talks in Paris. These were high-level discussions bringing together delegates from countries which had until very recently been enemies in the largest-ever world conflict.
"The Paris Peace Treaty was very successful in establishing the International Labour Organisation to promote workers' rights, something which still remains in place today."
Mr McLennan is calling for greater awareness of the role played by the Aberdeenshire man in providing workers around the world with greater protection for issues around unemployment, the provision of a living wage, sickness, rights concerned with disease and injury arising out of employment.
He added: "I am speaking to council officials about the learning opportunities his story provides for Scottish school students.
"Duncan is an important figure in our story of societal change."