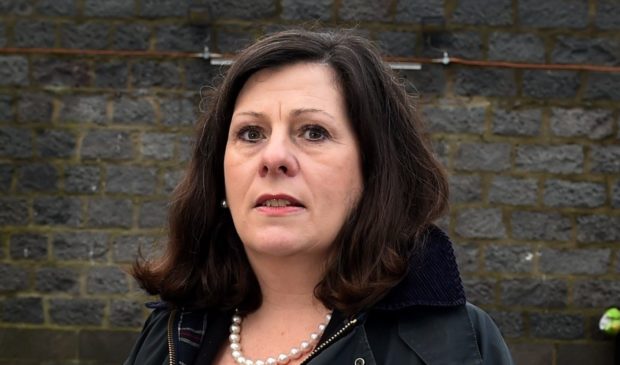 Aberdeen's new depute provost has vowed to work "for the people" a month on from her appointment.
Independent councillor Jennifer Stewart was nominated and appointed to the civic role on March 5 following the resignation of Conservative Alan Donnelly after he was charged in connection with a sexual assault allegation.
Townhouse insiders had said that the role, which supports the duties of the Lord Provost, might be scrapped and the opposition SNP group proposed that nobody be appointed at the time.
But the ruling Conservative, Aberdeen Labour and Independent administration instead put forward Hazlehead, Queens Cross and Countesswells councillor Mrs Stewart.
In the past few weeks, she has attended a memorial for fallen police officers, another for people who have donated their bodies to medical science and a meeting of the drugs and alcohol partnership.
Mrs Stewart stoked controversy following local elections in 2017 when she crossed the chamber to leave her Liberal Democrat colleagues and became part of the ruling coalition – with opponents claiming she had done it for the positions available.
But last night, Mrs Stewart insisted she would represent the people of the city.
She said: "I was humbled to be nominated for the position, it is a role which is very special for the city.
"I see the role very much as supporting the lord provost and also representing the city in civic events.
"I think I bring a new dimension to it as a woman, as there hasn't been many women depute provosts, and it is great to show these events and groups I meet are important and recognised by the council and the city.
"It is eye-opening to see at a local level how much the groups enjoy seeing the civic side and feel they are known.
"To attend the memorial for the police was really touching to think of what these people had done and I was proud to represent the city.
"I'm not in this position for Jennifer Stewart, I'm here for the city of Aberdeen which has given me and my family a home.
"When I was elected, I always said that I would serve as the people's councillor, so I suppose I am transferring that over and becoming the people's depute provost."