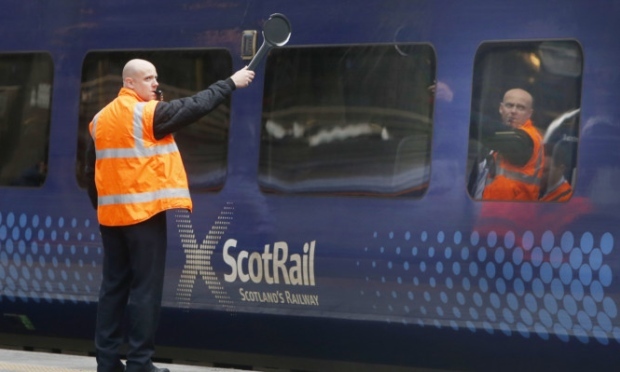 The Scottish Government has been told to "cough up" £200million of promised rail investment to get train journeys in the north-east back on track.
North-east regional MSP Tom Mason has urged the Scottish Government to deliver millions of pounds of railway improvements between the north-east and the central belt which were first proposed in 2008.
He has also raised concerns about the late arrival of new high speed trains (HSTs) to the region.
ScotRail passengers have been forced to deal with significant service problems during the past few months, peaking in December when Transport Scotland issued a formal warning to the operator to improve its standards.
Mr Mason said: "Only two of the 26 promised InterCity 125 HSTs were delivered to east Scotland by the December deadline, and dozens of services were cancelled at the end of last year.
"We are also waiting for the £200m promised by three consecutive SNP governments for the north-east.
"People here are fed up of being told to wait a little longer by Nicola Sturgeon's SNP.
"It's time for them to cough up the money they promised, as well as showing a return on the much-heralded HSTs."
A spokeswoman for Transport Scotland said the HST delay is due to contractors Wabtec falling behind schedule in delivering the new locomotives.
She added: "Rail services in the north-east and key routes connecting Aberdeen with the central belt are already benefiting from a substantial investment of £766 million, including the £330million re-doubling of the track between Aberdeen and Inverurie.
"Following the significant increase in service levels implemented through the December 2018 timetable change, further improvements are planned for May 2019, December 2019 and May 2020, adding up to the most significant improvement in rail services around the region for many decades.
"Whilst the £200million committed will build further on these improvements, it is vital that we can maximise the value of the investment by following the pipeline-based approach as set out in the rail enhancement and capital investment strategy.
"To take this forward, a range of options will be explored by the reference group.
"It is too early to say what the outcome of that work will be, all the partners remain committed to reaching the right solution as soon as possible."
She added: "The ongoing refurbishment programme for the 26 HSTs has fallen well behind the contracted schedule due to Wabtec's failure to deliver the refurbished trains as promised.
"The re-furbished trains are extremely popular with passengers which makes this supply chain delay all the more frustrating."