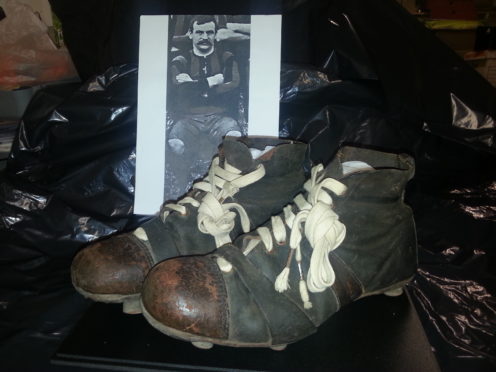 A precious pair of 115-year-old football boots worn by a Dons legend will go on display at Aberdeen FC's new stadium.
The boots, which belonged to prolific striker George McNicol, were rescued from a skip outside Pittodrie in 1993 and spent 20 years gathering dust in a shed before their significance became apparent.
They are among the eclectic items which are to form part of a new heritage and learning centre at Aberdeen FC's new stadium in Kingswells.
The boots were worn by McNicol when he scored the winning goals during the match which brought the first piece of national silverware – the Scottish Qualifying Cup – back to Pittodrie, but it's a minor miracle they have survived for more than a century.
After being plucked from a skip, they lay unidentified in a shed for two decades before McNicol's name was discovered etched into the leather.
The boots are among the artefacts which will form part of the Aberdeen Collection when the club completes its move to Kingsgford in the next two or three years.
The treasure trove also includes a gold medal dating back to 1927, which was presented to club director William Philip when the Dons became the first Scottish team to tour South Africa.
The project is being backed by Aberdeen FC Heritage Trust and two businessmen are traversing the country to help bring the plan to fruition.
Bob Bain and Jock Gardiner will visit the 32 Lowland and South of Scotland League clubs in just 32 hours from June 3 to 4 to raise funds for the centre.
Mr Bain said:  "Every football club's history is full of highs and lows and, as a lifelong Aberdeen fan, I am constantly amazed by these incredible artefacts.
"The Aberdeen collection boasts some really unusual items – including an ornate Jaeger-LeCoulture clock, presented to the club by Aberdeen City Council after they won the Premier League during Alex Ferguson's second season as manager.
"By raising funds for the learning and heritage centre, we're looking forward to being able to celebrate the club's amazing history as well as educating new fans about some of the more unusual elements of its past."
Mr Gardiner added: "The most famous item in the collection is undoubtedly a silver replica of the European Cup-Winners Cup – won in Gothenburg in 1983.
"While the cup has been on display at Pittodrie for a number of years, it would be fantastic to see it surrounded by many of the collection's hidden gems.
"There are so many items of memorabilia in the collection that it is currently impossible for them all to be on display.
"The new learning and heritage centre will provide a place for them to be viewed and enjoyed as they should be, inspiring Dons fans for decades to come."
For more information about the AFC Heritage Trust, visit www.afcheritage.org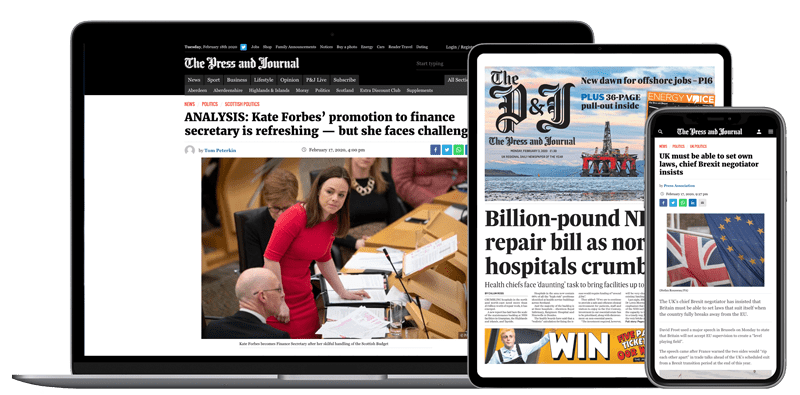 Help support quality local journalism … become a digital subscriber to The Press and Journal
For as little as £5.99 a month you can access all of our content, including Premium articles.
Subscribe