North-east councils are urging people to stop feeding gulls after new figures showed dozens of complaints each month from residents about the troublesome birds.
Statistics from Aberdeen City Council show the number of grievances about the birds have risen from 176 in 2014 to 195 last year – more than 16 each month.
Numbers of herring gulls and lesser black-backed gulls have grown in Aberdeen, while at the same time herring gulls have suffered a massive population decline in their natural habitat of coastal grasslands.
Complaints tend to revolve around noise, particularly early in the morning, damage to property and bins and safety concerns.
Meanwhile towns across Aberdeenshire have had to introduce their own measures because of ongoing issues.
Neither council has any legal powers to act against the gulls and can only issue advice to residents.
A city council spokeswoman said: "Life has become very easy for the urban gulls in Aberdeen due to the discarding of unwanted food and containers, particularly in the city centre, and people deliberately feeding them.
"In addition, too much human food is not good for them and can lead to them attacking people to steal food.
"Their natural diet is based on shellfish, other small sea creatures, earth worms, bird's eggs and insects."
The council has recommended that residents don't feed the birds and home owners erect spikes and nets to stop them nesting.
They have also asked people to consider turning to a specialist pest control company to get rid of nests.
The nuisance from the gulls lasts mainly from March until September, while they are nesting in roofs, although there are increasing numbers choosing to remain in the city all year round.
Businesses with netting on their roofs to discourage birds should be aware that netting should be checked daily for any gaps or entangled birds.
Hazlehead, Queens Cross and Countesswells councillor Martin Greig's ward has suffered from major gull trouble – even leading the member to hold a public meeting with residents of Seafield Crescent and Viewfield Avenue earlier this year.
Mr Greig said it was a "huge problem" and welcomed the issuing of new advice.
He said: "I'm glad I have been able to rise awareness of need to prevent the nuisance with the message to stop feeding gulls."
Meanwhile, Aberdeenshire Council has issued similar advice.
Peter Argyle, chairman of the infrastructure services committee, said: "The council does not advocate the killing of gulls and their young and so we encourage deterrents, preventative measures and nest and egg removal.
"It really has to be stressed that the council has no responsibility to carry out work at private properties and businesses, but clearly we support community efforts in some of the worst affected areas where we can."
Towns across Aberdeenshire – including Stonehaven, Peterhead and Fraserburgh, where locals are particularly plagued by the birds – have introduced preventative measures in partnership with community groups and organisations like the Business Improvement Districts.
Peterhead BID removed 541 gull nests and 1,168 eggs last year, with work continuing this year to minimise the problem.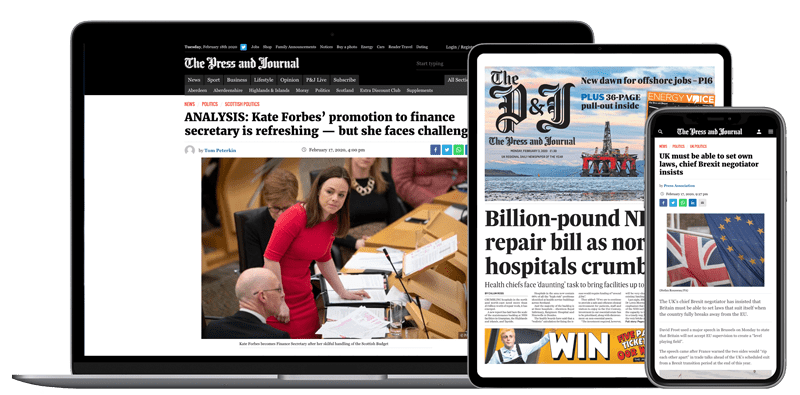 Help support quality local journalism … become a digital subscriber to The Press and Journal
For as little as £5.99 a month you can access all of our content, including Premium articles.
Subscribe