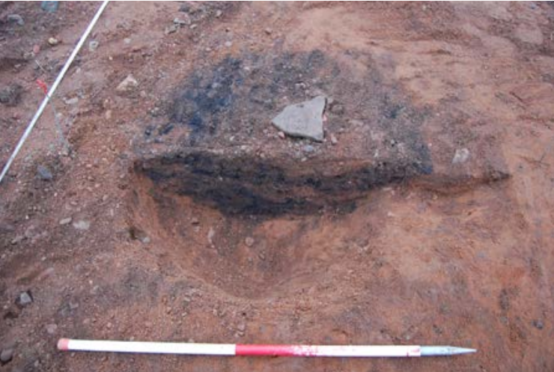 Some of the earliest evidence of farming in Scotland has been discovered by archaeologists near Stonehaven.
Researchers from Cameron Archaeology have unearthed pottery at a dig site at Kirktown of Fetteresso which date back as far as 6,000 years ago.
As reported in the Herald, the Neolithic discovery could indicate evidence of the very first farmers in Scotland, and the original settled communities could have originated in the north-east, replacing the previous tribes of nomadic hunter-gatherers.
The advent of agriculture in Scotland dramatically transformed the landscape of the country through the introduction of new crops and animals, the establishment of permanent settlements and the clearing of woodlands.
The bowls discovered by the team digging near Stonehaven are carinated bowls, the earliest type of pottery found in Britain.
Radiocarbon dating has indicated the pottery was deposited at the site at some point between 3952 BC and 3766 BC, pre-dating earlier finds by more than 100 years.
The co-author of a report on the discovery, Robert Lenfert, said: "There are only one or two sites in Britain which have similar early dates – Coupland in Northumberland, and Eweford Pit in East Lothian, which corroborates the notion that the carinated bowl tradition first reached north-eastern Britain, primarily Scotland but also Northubria, before becoming visible elsewhere in Britain."