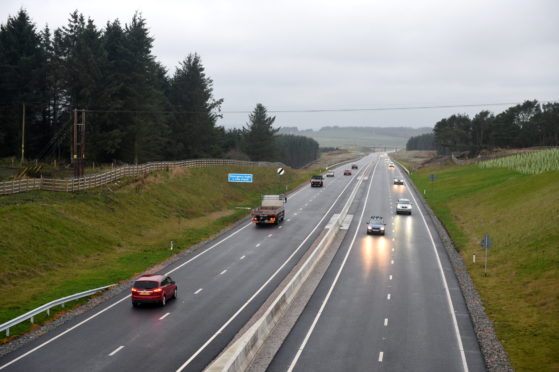 Main roads around Aberdeen are to be reclassified and junctions realigned to encourage motorists to use the newly-opened £750million Aberdeen bypass.
Since the route opened, the city council has taken responsibility for miles of roads that were previously maintained by body Transport Scotland.
It has been estimated that the annual cost to the council of maintaining the stretches of road like Anderson Drive will be £770,000.
For decades, motorists had to use Anderson Drive and South Anderson Drive as one of the main ways of going from north to south.
Now the council plans to encourage traffic to use other routes such as King Street, Great Northern Road, Westburn Road or Lang Stracht and Wellington Road, using the bypass.
As part of this work, roads will be initially reclassified with new signs erected.
Improvements to junctions and changes to traffic lights will also be made.
The council's transport spokeswoman Sandra Macdonald said: "The reclassification of the roads and realignment of junctions should encourage motorists not to use the city centre as a through-route, and for more traffic to use the bypass.
"We're looking forward to seeing how the roads hierarchy work will start to make a difference in the coming years."