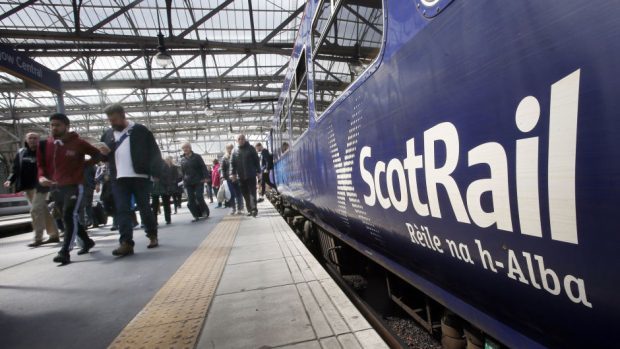 Travellers in the north-east suffered six hours of chaos yesterday after trains between Aberdeen and the central belt were cancelled.
Services from Aberdeen to Glasgow and Edinburgh were affected when a signal fault near Stonehaven was detected at 6.45am yesterday.
It was the latest in a serious of issues to blight rail travel between the north-east and central belt in recent months.
Senior politicians said the standard of service was unacceptable and playing "havoc" with commuters lives.
Engineers from Network Rail managed to fix the problem at around 12.45pm, by which time passengers on 18 services had been inconvenienced.
Many of those affected took to social media to express their displeasure, with one branding it a "nightmare", while another wrote: "This stress is the last thing I need."
MP for West Aberdeenshire and Kincardine, Andrew Bowie, said: "The east coast service between Aberdeen and the central belt has been beset with problems over the last few months.
"This has caused havoc for commuters heading north, south and west from my constituency, and beyond.
"I don't think anyone should have to put up with that level of disruption."
In June, ScotRail's head of business development Scott Prentice admitted that "the service has not been good enough" in the north east.
He apologised in the wake of delays and cancellations throughout April, May and June this year.
A ScotRail spokesman said yesterday: "We're sorry to customers who've been delayed as a result of a signal fault near Stonehaven today.
"Anyone delayed by 30 minutes or more is entitled to claim money back through our Delay Repay Guarantee on our website or mobile app."
The latest travel chaos comes after it was announced ScotRail's regulated peak fares will increase by 2.8% from January 2 next year.
The increase will apply to season tickets and anytime singles and returns.
ScotRail commercial director Lesley Kane defended the increase, blaming the Scottish Government.
She said: "Eighty-five per cent of our revenue comes from fares set by the Scottish Government, which decides how much our customers pay."
However, a Scottish Government spokeswoman said that although a fares increase is unwelcome, moves to cut or freeze fares would hit the public purse.
"Two-thirds of the cost of running the railway is already met through Scottish Government subsidy, with the remainder through rail passenger revenues," she said.
"Any change to rail fares could therefore have a significant impact on the taxpayer."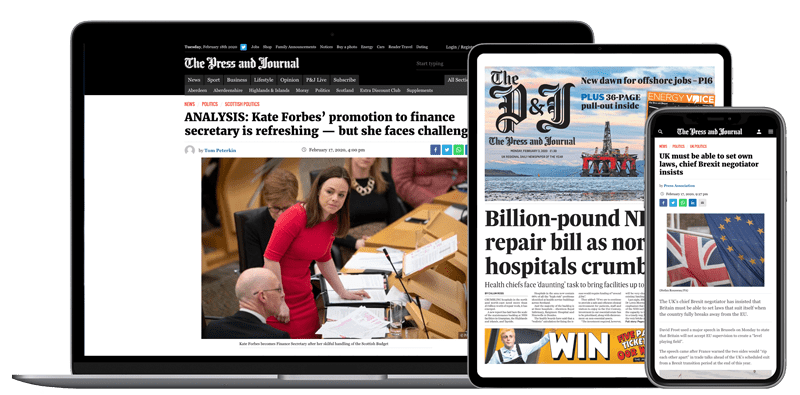 Help support quality local journalism … become a digital subscriber to The Press and Journal
For as little as £5.99 a month you can access all of our content, including Premium articles.
Subscribe