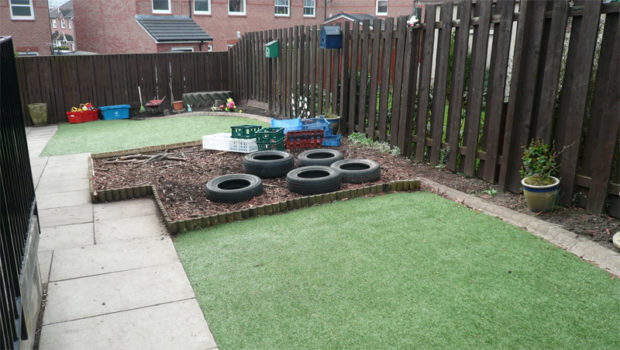 An Aberdeen nursery has been given top marks following an unannounced inspection.
The Care Inspectorate visited the Step By Step pre-school nursery in Danestone three weeks ago.
They were there over two days to assess the quality of the pre-school's quality of care and support, and quality of management and leadership.
In the subsequent report published yesterday, inspectors awarded the top mark of very good in both categories.
A follow-up questionnaire sent to 25 parents and guardians revealed that they were "very happy" with the care their children received.
One parent said: "All members of the team take time to get to know my child and are genuinely interested in his development, interests and personality.
"We are lucky to have such a caring and committed staff and nursery."
Another said: "The staff are wonderful. I trust them completely."
Several parents commented on the garden improvements and liked the emphasis on outdoor play in all weathers.
Parents also appreciated the home-cooked meals provided for children, and six described the nursery as having a "great atmosphere."
In addition, many singled out staff as a "key strength."
The nursery, which caters for 41 children up to the age of five, was praised in the inspectors' report for providing children with a "caring and welcoming environment."
It said that staff put the well-being of children at the heart of the service, and highlighted the quality of outdoor time children received.
It added: "On both days we saw happy smiling faces and heard the 'hum' of busy children enjoying their play."
Staff were deemed "very good role models" for the children, and the nursery was further praised for allowing the children regular visits to a neighbouring care home to visit older people.