Unions have warned that members could be balloted on strikes if ScotRail pushes forward with "disgusting" changes at ticket windows at stations including those in Aberdeen and Inverness.
Rail bosses have said there would be no compulsory redundancies at any affected stations across Scotland's seven cities.
Both the RMT and TSSA have rejected the proposals and leaders say they will resist any job losses and imposed roster changes, up to and including strike action.
The review of ticket shops was initially requested by the unions, but ScotRail found the way people are buying tickets has changed.
Franchise bosses claim more and more customers now buy their tickets online or at self-service machines.
TSSA general secretary Manuel Cortes said: "We asked ScotRail to review staffing in the travel shops after our members came to us with issues around workload, work/life balance and being unable to take time off.
"But instead of listening to our concerns, they decided to reduce staff and close travel shop windows. This is utterly disgusting."
RMT Scottish organiser Mick Hogg added it would be passengers that would suffer at the hands of a move to "save money".
ScotRail said the current staffing model had not changed since the early 1990s, but pledged opening hours of the shops would not be affected.
Head of customer operations Phil Campbell said: "Our proposals are about meeting the changing needs of our customers and the way they choose to pay for their journey.
"We're disappointed that the trade unions have not engaged with the clear need to change, but instead threaten industrial action."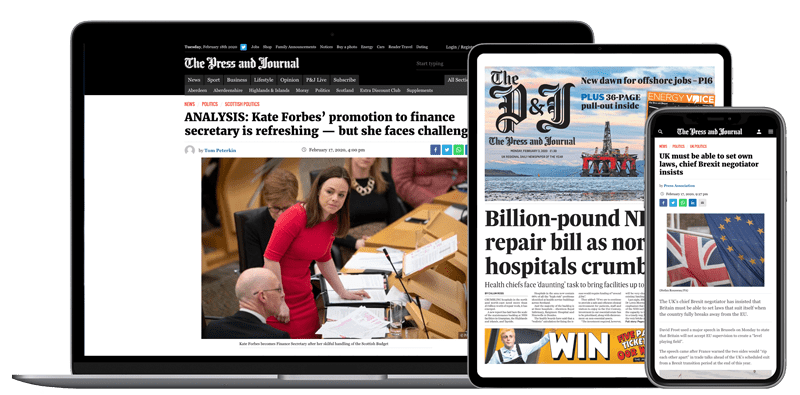 Help support quality local journalism … become a digital subscriber to The Press and Journal
For as little as £5.99 a month you can access all of our content, including Premium articles.
Subscribe