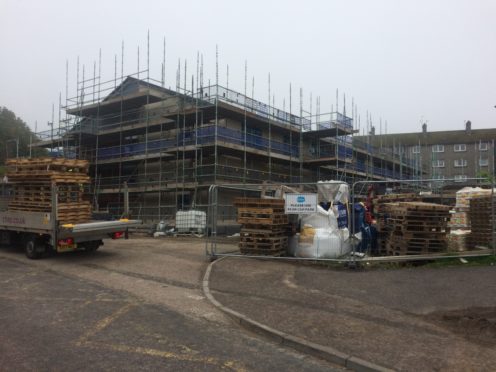 Tens of thousands of pounds worth of materials have been stolen in a series of raids on construction sites and industrial estates in Aberdeen.
Thieves have struck five times in just five days, prompting police to warn businesses to review their security measures.
Councillor Martin Greig said it was "a real shame" to see so many businesses being targeted and put the expense of improved security.
Thousands of pounds worth of timber was stolen from a construction yard at Countesswells Park Avenue in two separate thefts.
The first break-in occurred sometime between 6pm on Wednesday, August 28, and 5.30am on Thursday, August 29, with the site again targeted between 6pm on Saturday and 5.30am on Monday.
Copper piping and with various tools and other items, again worth thousands of pounds, were taken from secured containers at a site on Minto Drive, between 1am and 4am on Friday.
And tens of thousands of pounds worth of copper piping, lead sheeting, tools and welding equipment were taken from a construction site on Caiesdykes Road between 3pm on Friday and 6am on Monday.
In Bridge of Don, meanwhile, timber products worth thousands of pounds were stolen from commercial premises on The Parkway between 12pm on Saturday and 7am on Monday.
Investigating the spate of break-ins is police officer Ryan Anderson, who said: "I would encourage all construction-type businesses to review their security and be aware that thieves have been targeting sites.
"Needless to say, the majority of items stolen would more than likely have been transported away from the locations in some sort of van or lorry.
"If anyone recalls seeing any suspicious activity in the vicinity of Countesswells, Minto Drive, Caiesdykes Road or The Parkway, I would ask they get in touch."
Martin Greig, former convenor of the Grampian Joint Police Board, said: "It is a real shame that local businesses are being targeted in this way.
"Sadly, the owners will now have to look at ways of making their properties more secure.
"Clearly, preventative steps are an option that need to be considered by the owners.
"It's really unacceptable when local businesses that are struggling fall victim to these sorts of unprincipled deeds.
"The owners will now have to consider the expense of increased security and crime prevention measures.
"I would urge anyone with any information which might help track the perpetrators to share it with the police.
"These people need to be caught before they commit further thefts."
Anyone with information relating to any of the thefts is asked to call police on 101 or Crimestoppers on 0800 555111.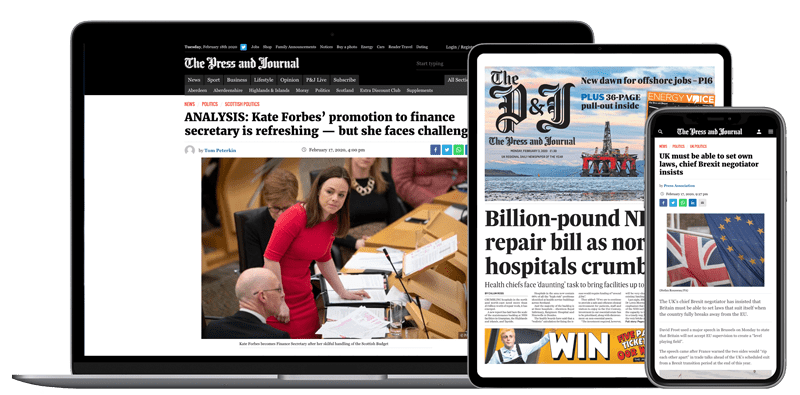 Help support quality local journalism … become a digital subscriber to The Press and Journal
For as little as £5.99 a month you can access all of our content, including Premium articles.
Subscribe