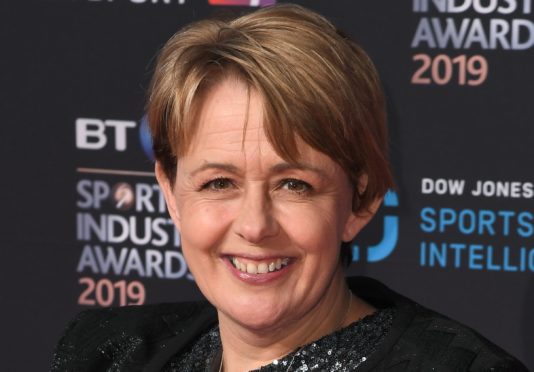 Great Britain Paralympian Tanni Grey-Thompson hopes the people from across the north-east will flock to a sports extravaganza in Aberdeen next weekend.
The highly-anticipated Sports Personality of the Year awards will be held in the Granite City for the first time next Sunday, with some of the country's top sporting stars expected to descend on P&J Live.
And ahead of the event, the BBC will hold a Festival of Sport – with families able to try their hand at athletics, table tennis, rugby, hoeckey, football, tennis, netball and gymnastics.
A Tumbleator – a 20ft treadmill – will also be set up to allow challengers to test themselves against the speed of Eliud Kipchoge, the marathon world-record holder.
Participants can also take part in outdoor activities, with a penalty shoot-out, snow sports and horse racing, while teams from Match of the Day's Kickabout, Blue Peter, CBBC and Newsround will also be in attendance.
Mrs Grey-Thompson, won 16 Paralympic medals across a two-decade-long competitive career, including 11 gold medals spanning four Olympic Games. When she retired in 2007, she had won 13 World Championship medals, the London Marathon six
times and held over 30 world records. She tried multiple sports before settling on wheelchair racing and hopes the people of Aberdeen can benefit from the wide array of sports on offer.
She will deliver a question-and-answer session with BBC presenter Clare Balding, and encouraged people to head along to Aberdeen Sports Village to try something new.
She said: "I was a really enthusiastic kid. I tried horse riding, tennis and basketball and was utterly average at them. It wasn't until I started wheelchair racing I found something I was good at. If I had been any better at the others, I wouldn't have got to wheelchair racing.
"Having the sports there in one place is really important and a good opportunity. It's hard for parents to take their kids to a lot of different sports clubs, so it's mostly accessible for families."
Aberdeen-born football legend Denis Law will also be hosting a Q & A, England's cricket World Cup-winning captain Eoin Morgan will be delivering masterclass sessions while athletics commentators Steve Cram and Allison Curbishley will share their own personal experiences.
She said: "It's amazing how many people you speak to that say they don't watch sport but watch Sports Personality of the Year.
"People want to know what it's like being an athlete but they also need to know what elite level sport is like. As a young athlete I learned a lot by listen to other people and talking to other athletes. People want to know about the good moments, the challenging moments and you overcame them. It's an amazing privilege being athlete and the responsibility of that.
"In the age of social media, we hold sports idols up to a certain standard of behaviour. I grew up in Wales as a big rugby fan and remember meeting Gareth Edwards when I was young – I could barely speak. I remember saying to my mum after that I wanted to play rugby."
The Festival of Sport is open to the general public on Saturday, December 14. To book, or for more information, visit www.bbc.co.uk/showsandtours/festivals/festival-of-sport-2019
Sports Personality of the Year will be held at P&J Live on December 15, in front of a live audience of 10,000. It will also be screened on BBC One.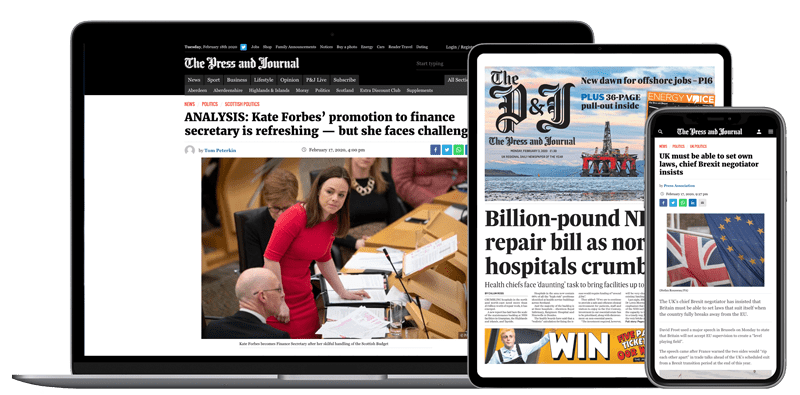 Help support quality local journalism … become a digital subscriber to The Press and Journal
For as little as £5.99 a month you can access all of our content, including Premium articles.
Subscribe