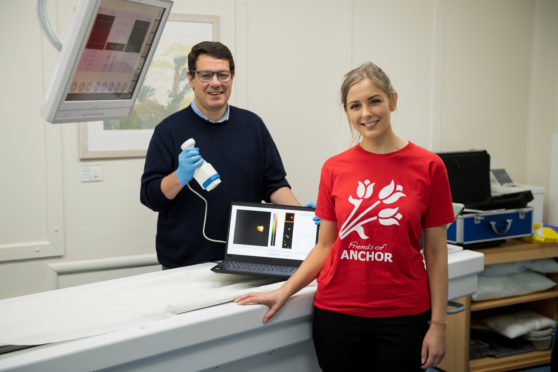 Aberdeen Royal Infirmary is the first NHS hospital in Scotland to benefit from a new imaging system.
The £35,000 CrystalCam was funded by Friends of Anchor and NHS Grampian Endowment Fund.
The new, hand-held device will allow surgeons to picture the distribution of radioactive material in the operating theatre.
Dr Roger Staff, whose team has been using the equipment for more than a year, said: "When patients require a lymph node biopsy, we inject a radioactive solution into the lymphatic system, which collects in the nodes where there may be tumours present.
"We have to track where these particular nodes – called sentinel nodes – are located, in order to perform the biopsy.
"The CrystalCam provides a picture of the lymphatic system and shows where the radioactive solution has pooled, in real time, allowing for more informed planning of the procedure to remove the node."
The compact hand-held camera is considered a major step forward, as its predecessor was a large and bulky fixed system.
Dr Staff added: "Friends of Anchor is a tremendous resource and we are very lucky to have the support of the charity in the north-east of Scotland.
"Nuclear medicine in Aberdeen has benefited significantly from the charity's support in the past, with a £100,000 investment into a radiopharmaceutical dose administration system for more effective cancer diagnosis and treatment."
Sheena Lonchay, operational manager for NHS Grampian Charities, said: "We were delighted to work with Friends of Anchor to support the purchase of this device."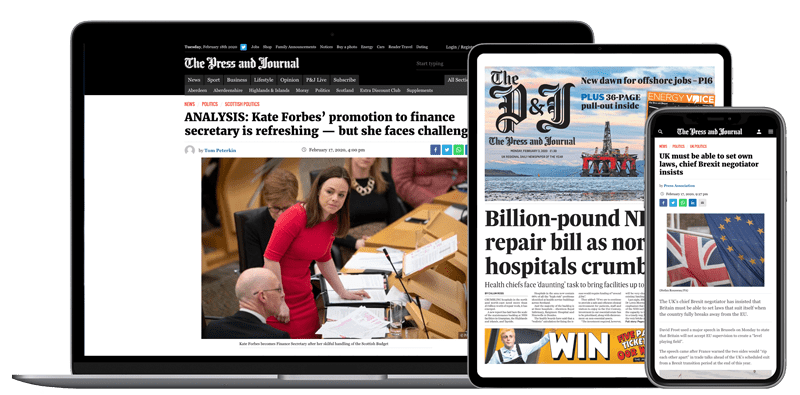 Help support quality local journalism … become a digital subscriber to The Press and Journal
For as little as £5.99 a month you can access all of our content, including Premium articles.
Subscribe