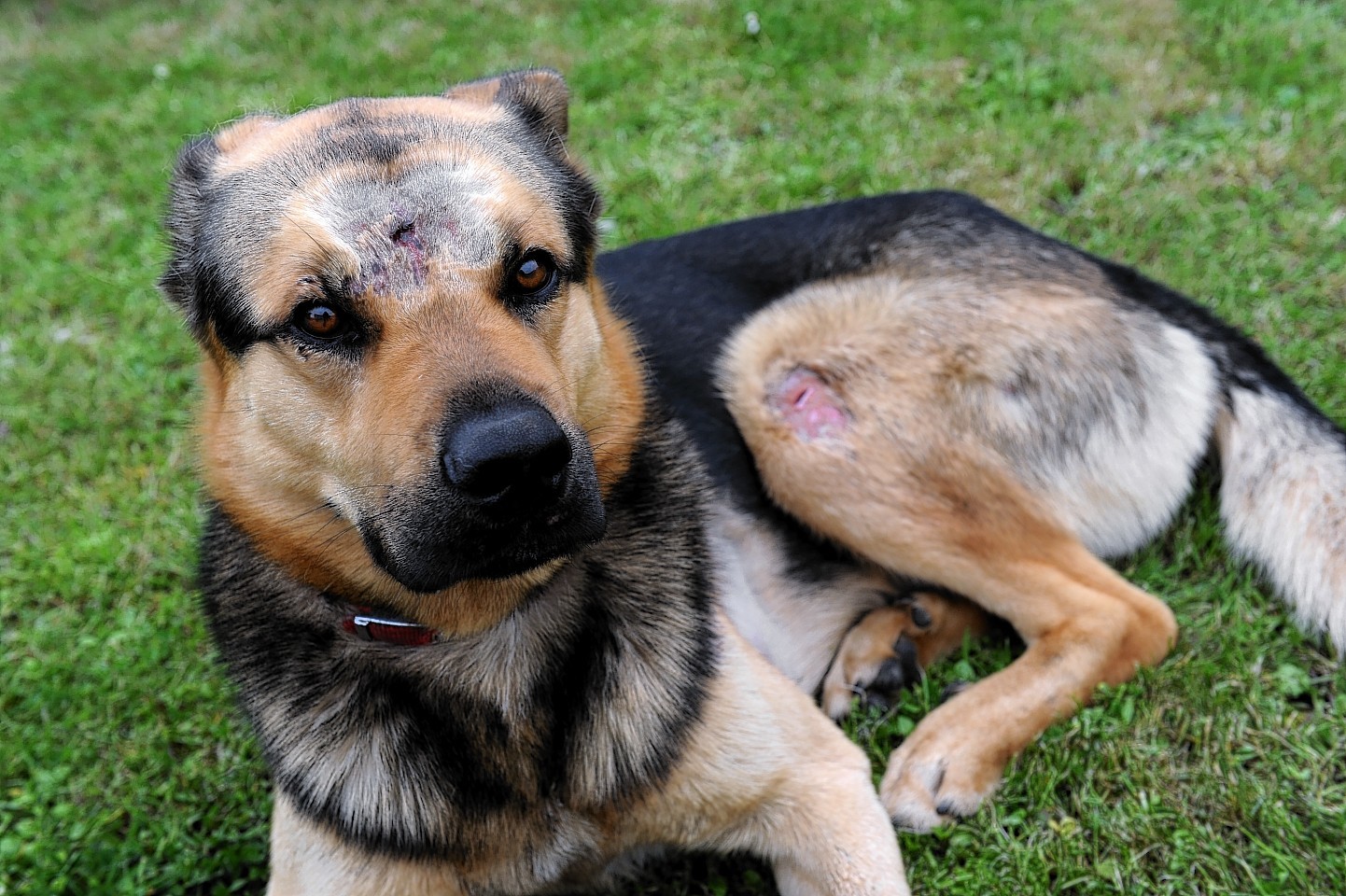 The owner of a dog who plunged off a cliff top after chasing a deer has praised the rescuers who brought the beloved pet to safety.
Winston, a German pointer-cross came away with mere "cuts and bruises" despite falling at Findon Ness, in Aberdeenshire on Monday night.
Last night, the dog's owner – who did not wish to be named – praised HM coastguard and the vets at the PDSA PetAid hospital, on Fraser Place, Aberdeen, for insuring Winston was safe and well.
The dog spent Tuesday night at the vets but was reunited with its owner in Cove yesterday.
The owner claimed the drop was more than the 70ft estimated by coastguard on the day.
He said: "Winston got back this morning. It's absolutely amazing, he must have fallen 110-120ft, it's the sheerest drop I've ever seen.
"The services are absolutely amazing. Every single one of them, everyone, has been amazing, from the people who live in Findon Village to the rescue services, to the RNLI.
"And these people are doing it off their own back."
Winston had been chasing after a deer and unknowingly darted off the edge of the cliff near the Aberdeenshire village.
The said Winston had been running at "full pelt" at the time he went over the cliff – and that his speed may have helped him to survive.
He said: "He must have landed in the water, that's the only possible way he could have survived."
HM Coastguard were called on Monday night around 9.40pm, with a sophisticated rescue launched by a cliff-based crew plus two RNLI boats.
One member of the coastguard crew abseiled down the cliff face to rescue Winston.
The dog was then lifted in a specially designed bag and hoisted to the cliff top by ropes.
The owner believes that the deer may have tricked the dog towards the fall out of self-defence.
He said: "The deer knew exactly what it was doing. It knew how to do it."