A Peterculter woman celebrated her 100th birthday in style – as she was serenaded by family, carers and the Lord Provost Of Aberdeen.
Helen Brown was joined by her nieces at her sheltered housing complex to celebrate, with a brief outdoor party complete with balloons, banners and cake.
It was only the second time since the pandemic forced the nation into lockdown that Ms Brown had ventured outside, and her first reunion with family.
Lord Provost Barney Crockett led a chorus of Happy Birthday, accompanied by his Deputy Lieutenant, Graham Guyana, on the barrel organ.
Niece Linda Mitchell said: "It's very important for us to mark this day as she's the first Brown to reach 100.
"There had been an afternoon tea organised but with the new local lockdown that had to be cancelled. Everything we tried was scuppered.
"It would have been a shame not to do anything because she has been looking forward to this for the last 18 months."
Ms Brown has lived in the city suburb almost all of her life, only moving to Birmingham briefly to work in munitions during the Second World War.
She is the first of her seven brothers and two sisters to reach the grand milestone.
A well-known face in Peterculter, the centenarian was previously part of the local Boys' Brigade, pipe band, social club and local walking group.
Yesterday's get-together was orchestrated by Lower Deeside councillor Tauqeer Malik, who said: "The Brown family was very good to me when I moved to Culter and Helen treated me like one of the family.
"She is doing brilliantly at 100, is in good spirits and is looking really healthy."
The Lord Provost added: "It's great we have a good number of people reaching 100 in the city. It's great to be part of it.
"Ms Brown is a fabulous and very entertaining character, well known around the Culter community as she has done a lot over the years."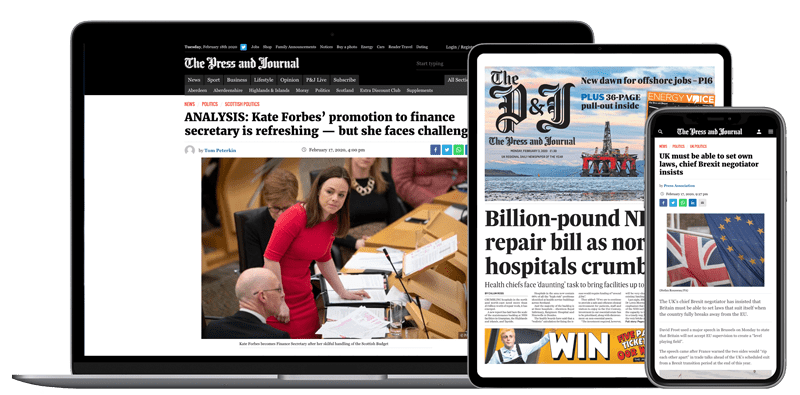 Help support quality local journalism … become a digital subscriber to The Press and Journal
For as little as £5.99 a month you can access all of our content, including Premium articles.
Subscribe