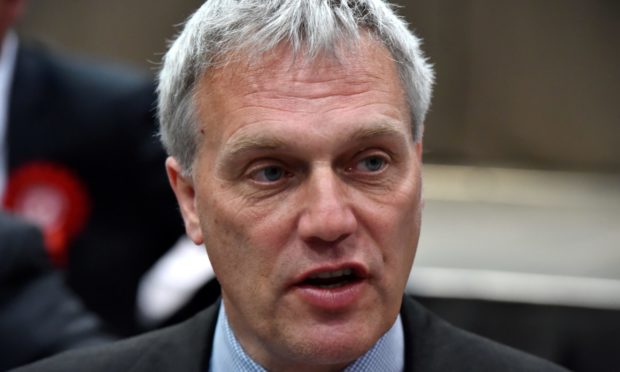 An under-fire former Aberdeen councillor has bowed to the demands of north-east Chinese citizens for an apology over an "insensitive" social media post.
Willie Young posted an image of a fortune cookie presented as a replacement coronavirus test.
Inside, the scroll of paper showed stereotypical broken English and a base caricature of a Chinese person, complete with a conical rice hat.
The former city finance convener turned royal representative has faced calls to stand down as on of the city's deputy lieutenants and as chairman of the Aberdeen Central Constituency Labour Party after sharing the image on Twitter last weekend.
Branded "clearly racist" by political opponents, Mr Young claimed he was attempting "light-hearted humour" to highlight shortcomings in the Scottish contact tracing system.
It comes against a backdrop of soaring racist hate crimes against Chinese citizens in Scotland and across the UK since the onset of the pandemic which first broke out in Wuhan last year.
Grampian Regional Equality Council (GREC) is carrying out engagement work to better understand the experiences of Chinese and other East Asian people living in the north-east since the outbreak of Covid-19.
Mr Young's apology last night followed GREC addressing his comments directly after days of deliberations between members – including Mr Young's close political ally Councillor Tauqeer Malik.
A spokesman told The P&J: "Our stance is always to urge everyone, and especially those in public and leadership roles, to carefully consider how their actions and words can impact (even unintentionally) on relations between the north-east's diverse communities.
"This is all the more significant given the growing evidence of heightened tensions and hate crimes towards some communities, which calls for added sensitivity to such matters.
"It is against this background GREC has been alerted by members of the Chinese community that they feel Willie Young's so-called 'joke' was insensitive; that it does not promote inter-community understanding, respect and harmony in this region; and that an apology would be appropriate and acceptable."
Faced with the views of the people his humour had directly impacted, Mr Young said: "I am grateful GREC has not said the tweet was racist, only that some within the Chinese community find the tweet 'insensitive', which does not promote inter-community understanding, respect and harmony.
"If that is the case, I apologise to those who think my tweet was insensitive but I stand by my position that this tweet was shared humorously to highlight the Scottish Government failures around Test and Protect and nothing else.
"Anybody who knows me, knows that I stand up and condemn racists in our society.
"I am disappointed, but not surprised, my political opponents are taking a political tweet and calling it racism to hide the inadequacies of the Scottish Government."
Aberdeen Labour's Mr Malik added his party colleague "is not and has never said anything" resembling racism.
"Willie Young has done more to advance equality, tackle discrimination and promote positive community relations within Aberdeen than most and his record of standing up for diversity and prejudice is second to none," he added.
"I am willing to arrange a meeting for any concerned member of the Chinese community with Willie Young, where he can better explain himself in person that this tweet was of a political nature and nothing else."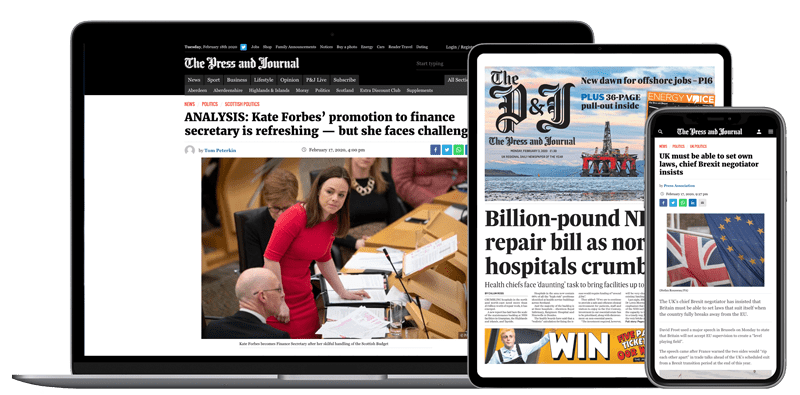 Help support quality local journalism … become a digital subscriber to The Press and Journal
For as little as £5.99 a month you can access all of our content, including Premium articles.
Subscribe