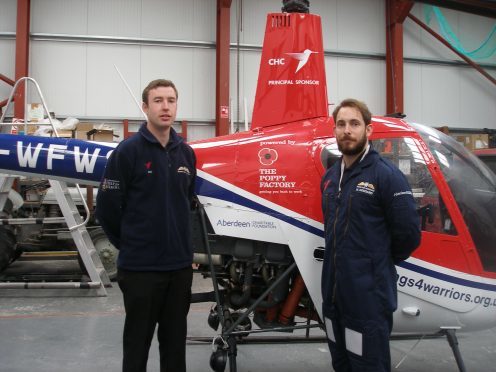 Fran Marshall
Wounded veterans, whose injuries have ended their military careers, are rebuilding their lives with the help of a national charity which recently received a large donation from an Aberdeen company.
Wings for Warriors gained £18,000 from Aberdeen Asset Management's Charitable Foundation which will help ex-service personnel overcome amputation, serious burns, multiple fractures and gunshot injuries.
The company's funding package will support one ex-veteran through 18 months' full training to become a commercial helicopter pilot, leading to opportunities with the air ambulance, coastguard, offshore operators and others.
The charity helps students like 28-year old Marc Goddard who was serving with the Royal Marines in Afghanistan when he sustained life-changing injuries whilst travelling in an armoured vehicle which hit an improvised explosive device.
Mr Goddard said: "I joined the Royal Marines straight from school and I had never known anything different. I hit a low, wondering how I was ever going to have a job that I enjoyed again and be able to support my family.
"I am very grateful for the support I have had in making this dream become a reality. This is not only providing me with a future career, but everything I lost from leaving the Royal Marines is being restored.
"It is a second chance, a second career that draws on many of the qualities of my military training to gain commercial skills and, hopefully, a career in the offshore helicopter industry."
Chris Kirk was just 19 when he stood on an improvised explosive device while on patrol in Afghanistan.
Mr Kirk, then a Private with the 5th Scotland Argyll and Sutherland Highlanders, awoke in hospital back in the UK to be told the shattering news that he had lost his foot and his military career was over.
But he has subsequently become a fully qualified pilot and is now serving as an instructor for the charity.
He said: "When I heard about Wings for Warriors, I thought it was all too good to be true, but I was lucky enough to be selected as one of their students.
"Without support from our donors such as Aberdeen Asset Management, it would not be possible to do this and give veterans this fulfilling career that helps them and their families.
"I have been transformed from Chris, the injured soldier, to Chris, the helicopter pilot, and that is a massive change in my life."
Dominic Kite of Aberdeen's Charitable Foundation said: "Wings For Warriors provide these wounded soldiers with the skills to achieve an exciting, rewarding and sustainable future for many years to come, in civil aviation.
"With rebuilt confidence, capabilities and pride, Wings For Warriors graduates return to their communities as people to look up to instead of look after."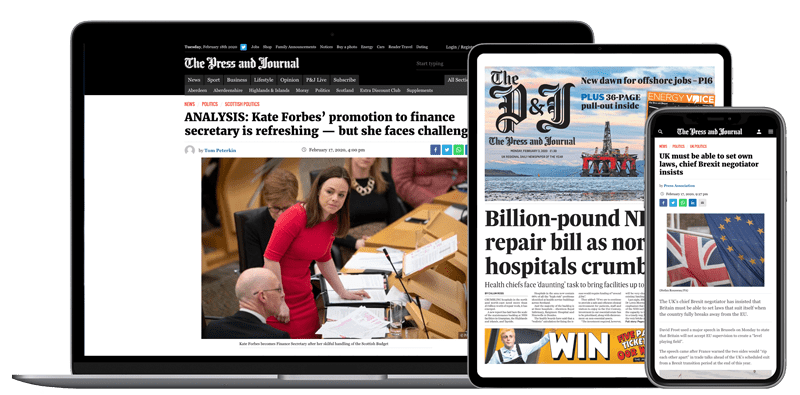 Help support quality local journalism … become a digital subscriber to The Press and Journal
For as little as £5.99 a month you can access all of our content, including Premium articles.
Subscribe