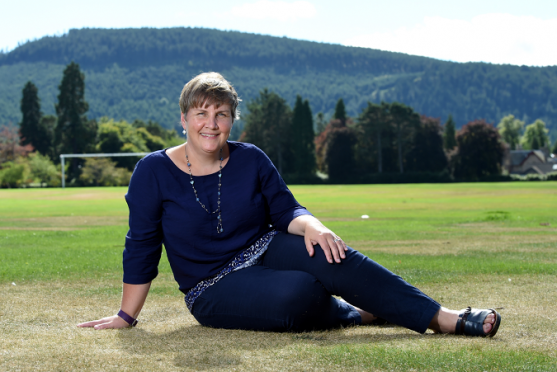 An awards ceremony paying tribute to the "unsung heroes" of a flood-hit Aberdeenshire community took place over the weekend.
The inaugural Spirit of Ballater Awards was organised to celebrate the efforts of volunteers who went the extra mile for their friends and neighbours in the Deeside village from 2015 into 2016.
Locals were earlier asked to nominate those whose actions for the community have inspired them the most by Saturday.
In the wake of the Storm Frank floods, which devastated homes and businesses in Ballater on December 30, locals, including groups and businesses, pitched in to help each other out.
The awards ceremony, which took place in Victoria Hall on Saturday, also paid tribute to the local people and organisations working all year round to continue the recovery operation.
Aileen Longino organised the Spirit of Ballater Awards through her role as a local development officer at Aberdeenshire Voluntary Action.
She said: "There are hundreds of unsung heroes, businesses, individuals, community groups and emergency responders.
"But there is also loads of volunteering going throughout the rest of the year."
Tony Cox, from the Ballater Flood Group, said: "I have always been of the opinion that the emergency services reacted extremely well to the flooding which I know the community will forever be grateful for, but regarding individuals in the community I have thought that the sheer demonstration of humanity that followed the floods was magnificent to see.
"There was such generosity shown by everybody, people offered their homes in some instances, and it is only right the actions of the community are celebrated."
Jim Anderson, from Ballater Community Council, said: "To see people being recognised for their work is brilliant, some people don't always get a mention, but their efforts are forever appreciated."
Aboyne, Upper Deeside and Donside councillor, Geva Blackett, added: "It was great to see such a diversity of folk honoured for their work during the floods in the Spirit of Ballater awards.
"So many people in and around Ballater pulled together to make sure everyone was dry, safe, fed and had clean clothes – in many cases when they were themselves flooded out of their houses. It was a wonderful and positive event."