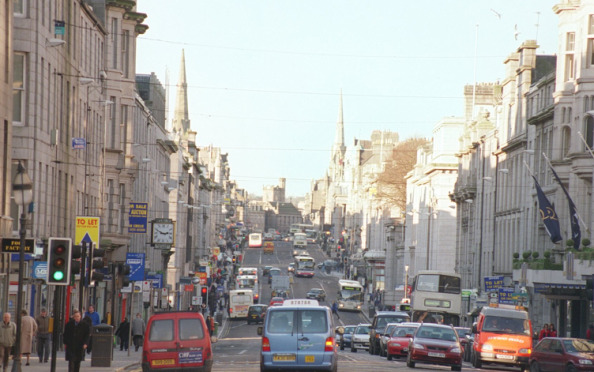 Aberdeen residents have been offered the opportunity to air their views on the place they call home.
The 39th City Voice questionnaire has been issued and although it's normally only available to members of the Citizens Panel, this survey is open to all residents aged 16 and over.
The results are used to shape policy, measure performance and plan future service delivery.
The City Voice is an initiative by the Community Planning Aberdeen Partnership which includes Aberdeen City Council, Police Scotland, Fire and Rescue Scotland, NHS Grampian and Aberdeen Council of Voluntary Organisations.
The local authority's leader, Jenny Laing, said: "The City Voice questionnaire gives local people an ideal opportunity to make their voice heard on a wide range of important issues that impact on Aberdeen.
"This initiative, along with the other work undertaken by the partnership, is a vital element of the community planning process.
"It ensures we work closely with not only our residents, but also the other partner organisations to achieve the best outcomes for our city."
Every questionnaire focuses on different topics and themes throughout the year and, in this issue, respondents are asked to give their opinion on subjects including equality and diversity, community justice, the redesign of the NHS Grampian website and education and children's services.
Together with the questionnaire, a summary of the results of the 38th City Voice questionnaire has been published and can be accessed online at www.aberdeencityvoice.org.uk